A Majority Approve Firing of Penn State's Paterno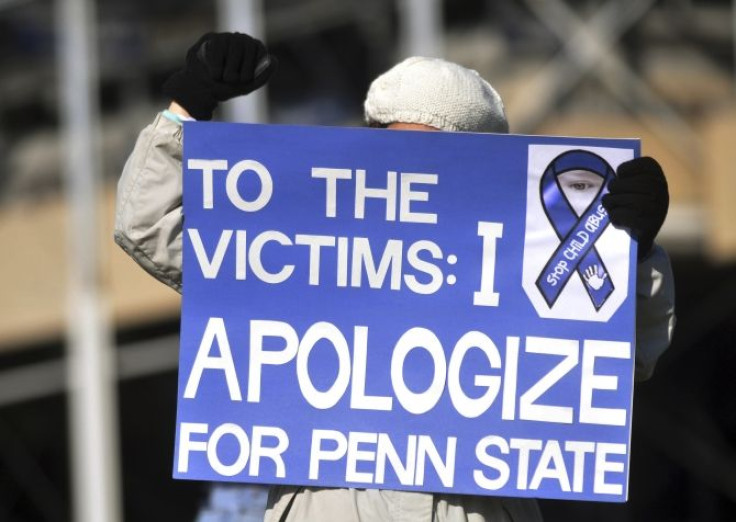 More than half of over 1,000 participating adults in a new survey approved the firing of legendary Penn State football coach Joe Paterno for his role in the scandal.
In a recent USA Today/Gallup Poll, of the 1,005 subjects that were interviewed over the telephone on November 15, 58 percent (665), said they were following the scandal "very closely" or "somewhat closely."
Of those 665 respondents following the scandal closely 66 percent approved of the firing of Penn State football coach Joe Paterno and that it was the right move and 59 percent of the 665 respondents said that the school's football program had become too powerful, USA Today reported.
Eighteen percent of the 1,005 respondents said they were not following the Penn State story at all.
While 33 percent said that sex abuse scandal, which involves allegations against former Penn State defensive coach Jerry Sandusky, caused them to look at Penn State in a more negative way, 81 percent said that the school's football team should not forfeit any games and should continue playing this season.
Paterno had been the University's head football coach since 1966. He was fired shortly after he announced that he planned to retire at the end of his 46th season.
Additionally, Paterno was fired after he admitted to having failed to notify police of the an alleged molestation by Sandusky on a young boy. The incident was initially brought to Paterno's attention by a graduate assistant. Paterno reported the incident to his boss, the school's athletic director.
The incident was not reported to police.
Published by Medicaldaily.com