Make-A-Wish Helps Teen With Cystic Fibrosis Publish Novel: Ravina Thakkar Says She'll 'Risk Her Life' For Books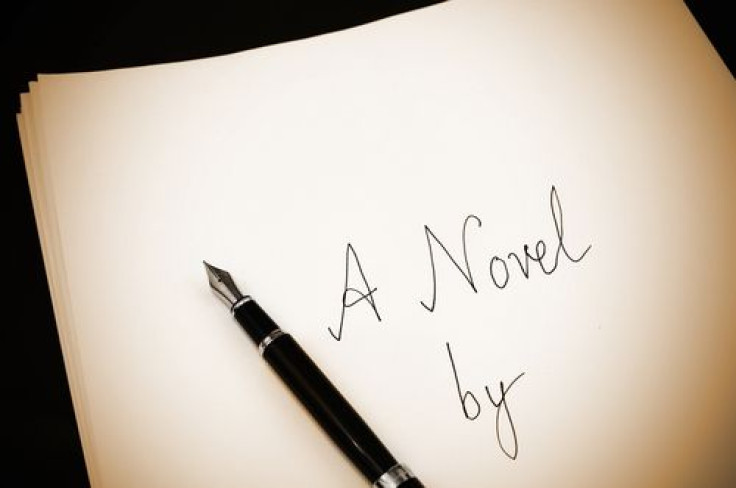 Fourteen-year-old Ravina Thakkar can typically be found eagerly turning the pages of a good book while undergoing three 90-minute treatments to clear her lungs every day. Despite living with cystic fibrosis (CF), a terminal illness, Ravina has always dreamed of being a published author, and her dream was turned into a reality by the Make-A-Wish Foundation.
The Chicago suburban teen started her novel with the idea already on paper at the age of 8. Ravina's natural knack for writing was immediately noticed by her elementary school teacher. "Her stories were just amazing, even in third grade" Denise Goshert, a teacher who worked with gifted students at Freedom Elementary School in Plainfield, told the Daily Herald.
Two years later at the age of 10, Ravina reached out to Make-A-Wish in March 2010 and simply told them, "I want to be a published author." The request of the "big, brown-eyed, quick smile" girl caught all the charity volunteers off guard. "There's not a chapter in the manual for that one," said wish-granter partner Patti Bernhard.
Make-A-Wish usually gets requests of patients asking to meet celebrities or to go on a dream trip to Disney World. But the teen does not regret her decision and goes as far as saying, "I'm so glad I didn't ask for that."
Ravina has now become a published author at 14, with all 80 copies of her 128-page paperback book The Adventure of a Lifetime, sold out during a book signing last Sunday at a local bookstore in Naperville. The novel revolves around a 9-year-old girl who is magically transported to a world of villains and dragons, occupied by a girl named Amber from the Amber The Brave books she's a fan of.
The teen even got the opportunity to read one chapter of her book to more than two dozen kids, parents, and teachers at her old school. Ravina recalls her "mouth being so dry" after the reading. She is passionate about the books she reads and may even read them as she walks down the street. If Ravina is enthralled in a really good book, she will even "risk her life."
Literature has been used as a coping mechanism for the teen to bravely battle her condition and endure three rounds of treatment on a daily basis. The three 90-minute lung treatments include a nebulizer and a vibrating vest to clear the airway from the thick, sticky lung mucus CF patients have. The genetic disorder affects the lungs and digestive system, which makes kids who have it more vulnerable to repeated lung infections.
The Mayo Clinic says CF disrupts the normal function of epithelial cells that make up the sweat glands in the skin and that are responsible for lining the passageways inside the lungs, liver, pancreas, and digestive and reproductive systems. This causes an imbalance of salt and water that is needed to maintain a normal thin coating of fluid and mucus inside the lungs and other organs. Thick, sticky, and hard-to-move mucus buildup becomes the end result, which infects the lungs and makes it difficult for patients to breathe.
Her perseverance cannot only be seen in her daily treatments but also in her writing capabilities. Her published novel was no easy work. The teen spent years looking for the right publisher, learning that writing a book is not just writing but continuous rewriting. The book was published by Sourcebooks, an independent publisher based in the same town, Fox News reports. Todd Stocke, vice president and editorial director for Sourcebooks, admires Ravina's ability to meet the challenges of revising her work. "A writer doesn't have to write; a writer needs to write. Ravina's a writer," Stocke said.
Ravina still has the notebook that contains the original manuscript of her published novel. However, the teen remains embarrassed to look at it because she considers it to be so childish. "I'm writing stuff now, just not chapter books," she said. A sequel to her first book is a possibility Ravina will consider in the future.
The Cystic Fibrosis Foundation says approximately 30,000 children and adults in the U.S. have CF, with 10 million more who carry the defective gene but remain without the disease. These patients have a shorter-than-normal life expectancy. The medical advancement of treatments have helped improve the life expectancy rate to 30s, 40s and beyond for people currently living with the disease.
To learn more about cystic fibrosis, click here.
Published by Medicaldaily.com