MakerBot Announces Latest 3D Printer for Mass Consumers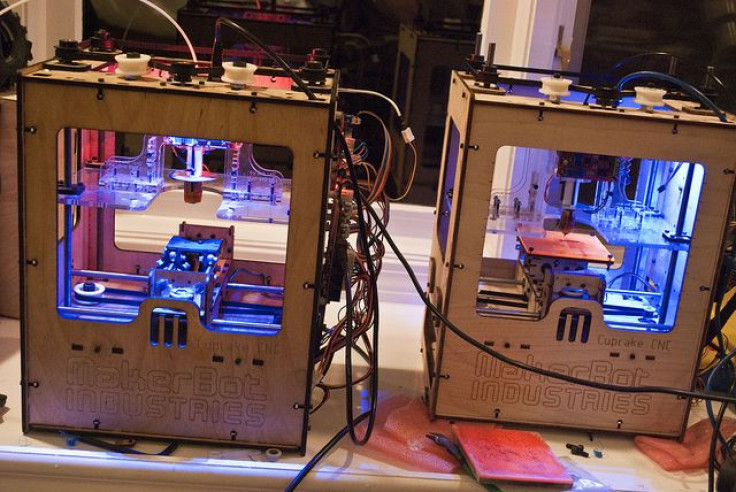 MakerBot Industries, the company behind the build-it-yourself 3D printer that made headlines in consumer news in the past few years, announced on Monday that it will debut its latest product, the MakerBot Replicator at the Consumer Electronics Show floor on Tuesday in Las Vegas.
The MakerBot Replicator is a new, larger replicator than the company's first 3D printer in 2009, which was known as the "Cupcake", and the company said their new product has a building space that is "roughly the size of a loaf of bread" in a statement on Monday.
Makerbot said that their new two-color capable printer is available to pre-order on Monday and starts at $1749, and that the customers can pick either single or dual extrusion options, for printing two different colors at the same time.
"The MakerBot Replicator comes with a built in interface you can touch the buttons and make all sorts of things happen. The MakerBot Replicator will come to you assembled, put together by out skilled technicians here in Brooklyn. You'll be making things in no time," the MakerBot CEO Bre Pettis said in a video on Monday.
The New York-based company hopes to make 3D printers a mainstream occurrence. To generate buzz, the company hired game designer Andrew Plotkin to create 'Key Features' game, a work of interactive fiction of the old Zork and Hitchhiker's Guide to Galaxy games where users could access downloadable plans for printable 3D objects which served as a clue for MakerBot's new product.
"The MakerBot Replicator™ is ideal for personalized manufacturing, providing a new way to make the things you want and need. It is also an essential tool for children and students; parents and educators with a MakerBot Replicator™ offer the next generation an opportunity to learn the digital designing skills required to solve the problems of the future," the company said in a statement.
Published by Medicaldaily.com