The Makings of Modern Renaissance Man and Serial Entrepreneur Zachary Swerdlow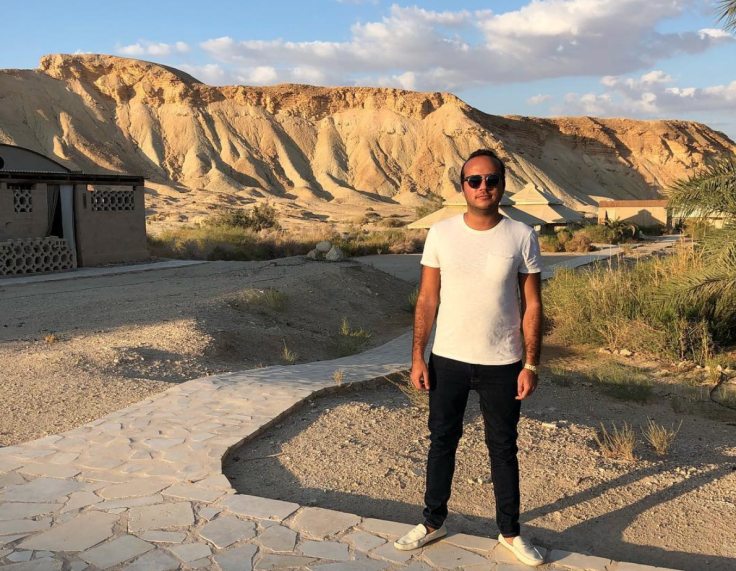 Thanks to the near-ubiquitous digitization of the modern world, an incredible number of resources are available online for the everyday person to explore. Nowadays, it's easier than ever to become completely fluent in a foreign language by taking an internet course, obtain a degree in a new area of expertise from an accredited university online, or pick up a new hobby by following video tutorials. For many, the newfound accessibility brought upon by the digital transition has inspired them to start their own businesses -- though an unfortunate estimated 90 percent of these startups fail. But for serial entrepreneur Zachary Swerdlow, the dawn of the age of the internet has been nothing but fruitful, as his multitude of successful businesses across various sectors clearly shows. The age-old phrase may say "jack of all trades, master of none," but Swerdlow has pivoted that on his head, becoming a true master of every venture he puts his time and energy into.
Originally born in Brussels, Belgium, 32 year old Swerdlow first got a taste of the entrepreneurial spirit when he attended City University in London, eventually graduating with a degree in Financial Economics -- an education and area of study that has deeply lent itself to his eventual business pursuits. His first foray into the real world post-college would be into the exciting world of Hollywood, where he first began working on the side of film financing. Soon after, he would try his hand at production, lending his hand on Not Another Celebrity Movie , a satirical spoof movie based on the most popular celebrities of the time, at the young age of 22 years old.
Swerdlow quickly made a name for himself through his deft handling of funding for the silver screen and was soon requested by members of the royal family of the United Arab Emirates to personally handle their corporate acquisitions. This time period spent working with one of the wealthiest families in the globe gave Swerdlow both the experience, confidence and capital needed to set out on his own, and he then left to begin businesses by himself.
First up on Swerdlow's list of ventures was GeneralBoost, a mobile adtech company that rapidly became a top tier player in the industry and now boasts an incredible list of clients including dating application Tinder, travel site booking.com, and lodging phenom AirBnB. Using artificial intelligence and advanced metrics, Swerdlow's GeneralBoost has boosted the monetization of every one of its patrons.
For his next venture, Swerdlow masterminded the launch of FasterVPN, a virtual private network service made in collaboration with J2 Global. As one of the premier VPN services worldwide, FasterVPN has allowed countless people across the map to hide their locations when browsing the internet, an absolute must in the digital age where information is tracked easily. The service includes both monthly unlimited and pay as you go options, making privacy obtainable for almost anyone no matter the budget.
Then came Trusti, one of the crown jewels of Swerdlow's long list of assets. As the CEO of Trusti, Swerdlow led the blockchain compliance solution into use by government agencies and large financial institutions. By utilizing Trusti, these organizations can keep their data safe and secure and helps them track transactions from illicit enterprises like drug trafficking, hacking, money laundering and terrorism, ultimately making the world a better place in the process. Now, the venture hosts an impressive roster on its board of directors, including current and former heads of SEC, IRS, Nasdaq, HSBC, CitiBank and more.
Beyond Trusti, GeneralBoost and FasterVPN, Swerdlow also has started enterprises in the travel, gaming, utilities and blockchain industries with great success, cementing his place as one of most versatile entrepreneurs of the moment. With holdings across such a multitude of industries, Swerdlow has personally created such a massive amount of capital that he now chooses to regularly donate a portion to charity -- albeit anonymously, as he chooses to keep a low profile in his philanthropy.
Now, Swerdlow is tapping into is Israeli ancestry and pride as a member of the Jewish faith by adapting the best selling novel "Rebbe" chronicling the life of Menachem Mendel Schneerson, an important fixture in the Jewish community in the 1900's, into a television series. The project, which he acquired the rights to in December 2020, accesses a large amount of Swerdlow's past, from his own familial heritage to his time in the film industry, all the way to putting his money into his passions. With such a personal stake in the production of the series, Swerdlow's touch is sure to put an authentic spin onto the life of the beloved Rebbe.
At a youthful 32 years old, Swerdlow has already compiled a major list of accomplishments for a man of his age across a number of industries, while still having his entire life ahead of him. Though only Swerdlow knows what venture he's brainstorming up next, if his history is any evidence, it is no doubt sure to be a success.