Malaria World Report 2013: Over 3 Million Lives Were Saved In The Past Decade Thanks To Global Malaria Prevention Program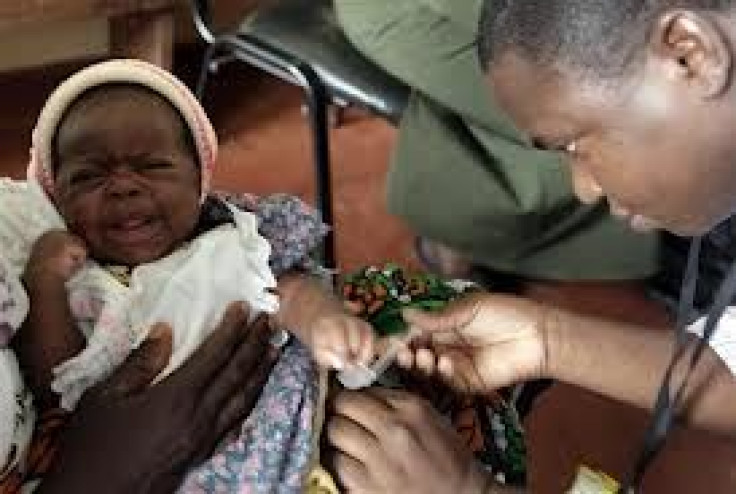 There are currently over 100 countries affected by the global malaria epidemic including underdeveloped countries in Asia and Africa where a child dies every minute as a result of this life-threatening disease. The World Health Organization's (WHO) World Malaria Report 2013 found that malaria intervention in the form of mosquito nets and insecticides has saved over three million lives in the past decade, but health care professionals recognize there is still a lot of work to be done.
"This remarkable progress is no cause for complacency; absolute numbers of malaria cases and deaths are not going down as fast as they could," says Dr. Margaret Chan, WHO director general. "The fact that so many people are infected and dying from mosquito bites is one of the greatest tragedies of the 21st century."
According to the WHO's report, around 207 million malaria cases were identified in 2012, leading to 627,000 malaria-related deaths. Between 2000 and 2012, 3.3 million lives were saved by malaria prevention programs, reducing malaria's global mortality rate by 45 percent and the mortality rate in Africa by 49 percent. The majority of lives saved by malaria intervention programs were attributed to 10 of the countries with the highest malaria incidences in the world.
Malaria, caused by the parasite Plasmodium, can be transferred via an infected mosquito bite and is characterized by persistent bouts of chills and fever. Signs and symptoms of malaria include headache, nausea, vomiting and diarrhea, which individuals begin to experience within a week of suffering a mosquito bite. People from sub-Saharan Africa, Asia, Latin America, and some parts of the Middle East and Europe are particularly susceptible to a malarial infection. Young children, pregnant women, travelers, and people with compromised immune systems are also at the highest risk for developing malaria.
"The remarkable gains against malaria are still fragile," said Dr. Robert Newman, director of the WHO Global Malaria Programme. "In the next 10-15 years, the world will need innovative tools and technologies, as well as new strategic approaches to sustain and accelerate progress."
Funding for global malaria intervention programs was reportedly less than $100 million in 2000 compared to $2 billion in 2012, Reuters reported. While there is no effective malaria vaccine, the WHO recommends artemisinin-based combination therapies (ACTs) as a form of treatment. The number of ACTs issued to countries via malaria prevention skyrocketed to 331 million in 2012 from 76 million in 2006. Malaria prevention programs also delivered approximately 136 million protective bed nets that ward off potentially malaria carrying mosquitos.
"To win the fight against malaria we must get the means to prevent and treat the disease to every family who needs it," said Raymond G. Chambers, the U.N. Secretary General's Special Envoy for Financing the Health MDGs and for Malaria. "Our collective efforts are not only ending the needless suffering of millions but are helping families thrive and adding billions of dollars to economies that nations can use in other ways."
Published by Medicaldaily.com