Florida Man Dies After Rinsing Sinuses With Tap Water: Here's What Happened
A man in Charlotte County, Florida, just wanted to relieve some symptoms by clearing his nasal cavity with water. But what happened next led to his early demise.
The Florida Department of Health in Charlotte County reported in a news release issued late last month that a resident got infected by the brain-eating amoeba Naegleria fowleri from "sinus rinse practices utilizing tap water."
The department did not reveal the specifics of the case but said it would continue to investigate how the infection occurred. It also warned locals against sinus rinsing with tap water, suggesting using distilled or sterile water.
The department also advised locals to seek medical assistance immediately if they experienced symptoms, such as headache, fever, nausea, vomiting, stiff neck, disorientation, seizures, loss of balance and hallucinations, after swimming in warm lakes or rivers or after rinsing their noses with tap water.
In an emailed statement to CNN, Florida Department of Health press secretary Jae Williams said they were still conducting an investigation to understand the circumstances of the case, which sadly resulted in death.
"An Epidemiological investigation is being conducted to understand the unique circumstances of this infection. I can confirm the infection, unfortunately, resulted in a death, and any additional information on this case is confidential to protect patient privacy," Williams stated.
Meanwhile, the U.S. Centers for Disease Control and Prevention (CDC) confirmed via Fox 4 last week that the man died on Feb. 20 after rinsing his sinuses daily with unboiled tap water.
Explaining the infection to the news outlet, Eric Milbrandt, the director of the marine laboratory at the Sanibel-Captiva Conservation Foundation, said N. fowleri infection is extremely rare and can only be contracted through the nose.
"It's found in hot springs, it's found in warm water, lakes, and it can also be found in hot water tanks, and in some very rare cases, in tap water," Milbrandt added.
Addressing the concerns about drinking water from public water treatment facilities, Milbrandt said, "A proper, municipal treatment plant would have filtration, chlorination, and testing. So your drinking water should be fine."
The CDC has since confirmed via a statement to Fox 4 that the man was the first case ever in Florida where a person got infected with the brain-eating amoeba through tap water. Florida documented 37 infections before this, and all of them were linked to swimming in bodies of water.
Local authorities did not disclose where the man was staying before his demise. But the local Department of Health said the person lived in two homes in Charlotte County.
"I'm not going to speak to any specific cases," Charlotte County health officer Joe Pepe told the outlet. "What we're working on right now is a good investigation so that we can identify a point source, but we saw an opportunity to lean forward and being responsible and just kind of helping educate the community on this piece of it at the very least."
He stressed that they want to grab this opportunity to alert the community about water safety and sinus safety in the wake of the N. fowleri fatality.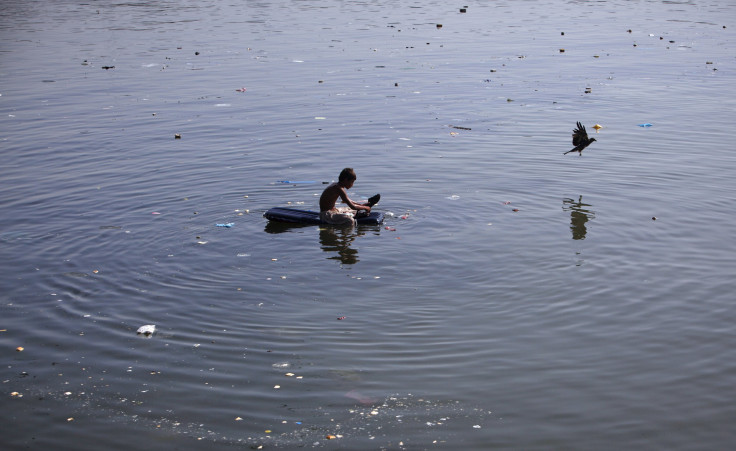 Published by Medicaldaily.com