Man In Wheelchair Detonates Bomb In Beijing Airport; Paralyzed Bomber Ji Zhongxing Was Only One Injured In Blast, May Have to Amputate Arm [VIDEO]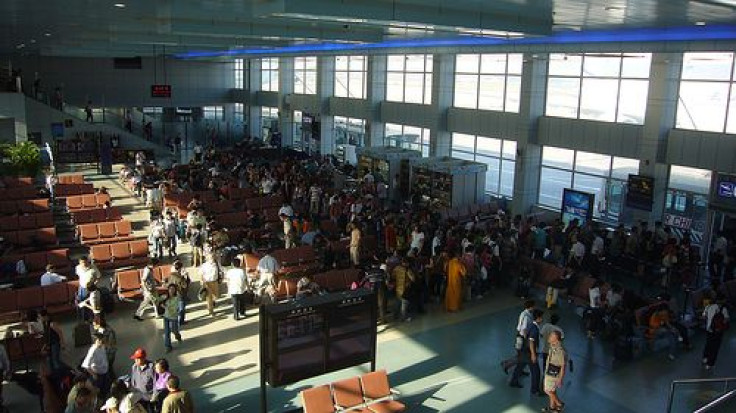 Allegedly in protest of the Chinese government that Ji Zhongxing says beat him and left him paralyzed 10 years ago, the Shandong province native — while in his wheelchair — detonated a homemade black powder bomb at Beijing Capital International Airport Saturday night.
Ji reportedly wheeled around the airport distributing fliers that listed his grievances before the airport officials told him he had to stop. Witnesses say Ji shouted "I have a bomb, stay away from me" before detonating his device around 6:45 p.m., the bomb containing the same explosive substance typically found in fireworks.
Ji was rushed to the hospital after the explosion. According to the Shanghaiist, some local media reported that he had to have an arm amputated. He was the only one injured in the blast.
Ji's actions Saturday find their roots in an incident that took place in 2005, when Ji was transporting someone on a motorcycle that he used as part of an unlicensed taxi service.
"I came from my hometown in Shandong to Guangdong to work, to earn a bit more since money is tight at home, and used all the money I earned to buy a motorbike to transport passengers," Ji wrote on his blog, which Lisa Wang translated for the Shanghaiist. Ji wondered why police sirens were following him; he thought he was doing nothing wrong.
"The road was quite narrow so I did not stop and continued driving," Ji wrote. "When I passed by the Xin Tang Public Security Office, I saw there were seven or eight chengguan (paramilitary governmental law enforcement) blocking the road, holding steel rods and pipes. Just as I was about to brake, a chengguan threw one of the steel pipes across my face, throwing both myself and my passenger on the floor."
The ordeal left Ji unconscious until the following day, where he woke up in the hospital with terrible pains on his face and body. He no longer had his ID card on him.
Now, Ji says, he's 100,000 yuan in debt and that the only thing keeping him going "is the thought of seeking justice."
So the scene unfolded Saturday as Ji, frustrated with the lack of attention to his case, detonated a homemade bomb in the Beijing airport.
No mention has been made yet as to Ji's legal future.
His case may, however, be taken up by human rights lawyer, Liu Xiaoyuan, who previously represented Ai Weiwei in 2011 for the artist's human rights efforts toward Chinese government. Liu tweeted Saturday that he would be "willing to provide legal assistance" for Ji Zhongxing.
Published by Medicaldaily.com