Manhattan Men Are The Second Fittest In The Nation: What Could Be The Reason?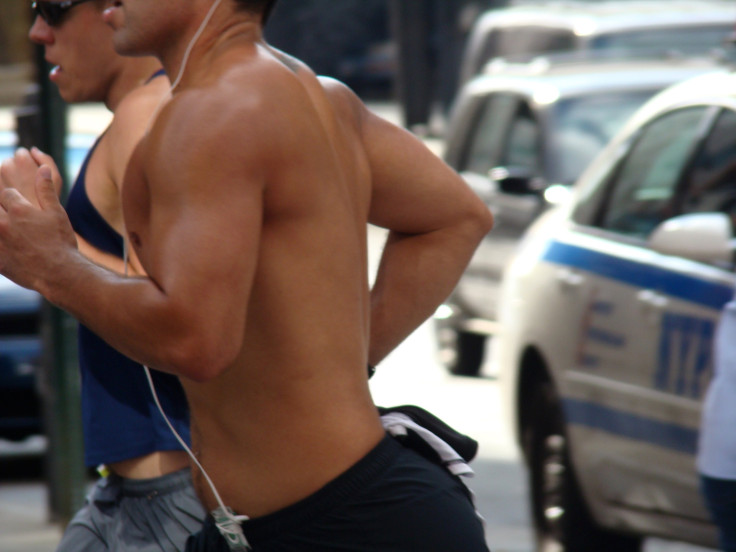 A new study conducted by the Institute for Health Metrics and Evaluation at the University of Washington has found that less than one in five Manhattan men are obese. Manhattan men are ranked second healthiest in the country, with San Francisco men ranking first.
The health of the metropolitan male has been on the rise, despite the obvious obesity epidemic. The life expectancy for a man living in Manhattan has increased by 13 years since 1985, compared to their female counterparts whose life expectancy has increased by only eight years.
The University of Washington researchers theorize that because Manhattan men are generally more affluent, better educated, and have a higher success-drive, there is a higher likelihood that they will also lead healthier lifestyles than those of lower economic brackets and lesser degree holders.
David Singletary is a prime example of what the environmental influences of living in New York City can do for your health. Singletary moved from Florida, where he weighed 450 lbs., and has since lost the weight by working out at New York Sports Club six days a week, throwing out the junk food, and walking everywhere. He now weighs in at 215 lbs. and is in top health for a 30-year-old male.
"There is a lot of pressure to look your best and be healthy here," Singletary told the Daily News. "Where I grew up, it's okay to have extra pounds. It means someone's lovin' you, cooking for you at home."
According to Gallup's Well-Being Index of 2012, more than a quarter of Florida residents are diagnostically obese, but they aren't the worst. West Virginia ranks number one as the most obese state in the nation, with 33.5 percent of its population considered obese. Mississippi follows close behind with 32.2 percent, and yet another South Central state, Arkansas, takes third at 31.4 percent.
But nationally, the United States can count itself as more than one-third obese as 35.7 percent of the adults are at-risk for heart disease, stroke, and type 2 diabetes, according to the Centers for Disease Control and Prevention.
More medication treatments to help lose weight while working out have been recently approved by the Food and Drug Administration, and researchers are looking into the psychology behind overeating and lethargic lifestyles to which many Americans have become attached.
Environment seems to play a role, to some extent, in a state's obesity rate. Colorado, a state known for its mountains and prevalent outdoor activity like skiing and bike riding, has the lowest obesity rate in the U.S. at 18.7 percent. Massachusetts follows in second lowest at 21.5 percent, and Montana in third at 22 percent. Even though New York doesn't even fall into the top 10 lowest obesity rate states, it does come in at 24.9 percent.
New York City itself is a unique place in the country; with its parks, sidewalks, and busy lifestyles, it's not difficult to find a gym or healthy grocery store. According to the New York Times, urban investments in clean water and street cleaning also explain the healthier climate and why the life expectancy is 1.5 years higher in New York than anywhere else in the country.
Christopher Murray, director for Healthy Metrics and Evaluation and one of the authors of the study, said Manhattan's life expectancy numbers were impressive, and he believes New York City Mayor Michael Bloomberg's recent initiatives to regulate smoking, sugar, and trans fats play a part.
"He can't take all the credit, but he certainly can take some when you think about how low obesity is [in Manhattan] compared to 50 percent in other places," Murray said.
Published by Medicaldaily.com