Many Smokers Still In The Dark About Tobacco Company Lies, Smoking's Harmful Effects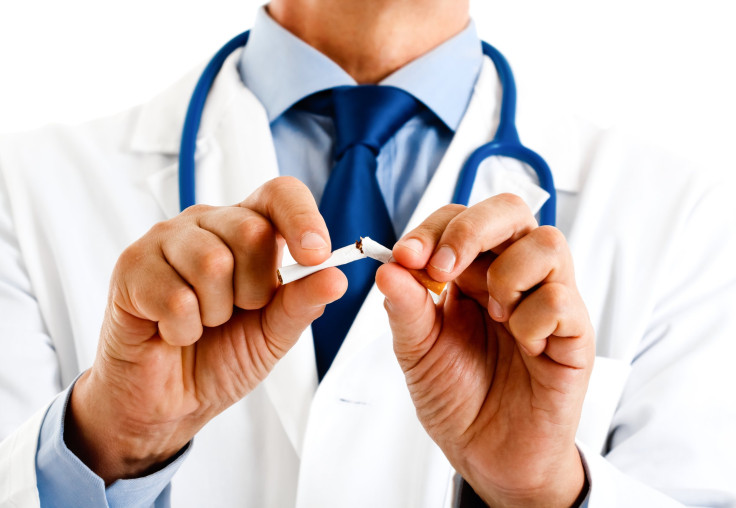 When researchers presented smokers with detailed and accurate facts about the dangers of smoking, tobacco smokers reported feelings of new motivations to quit. A new study published in the American Journal of Preventive Medicine has found that many smokers are still unaware of the dangers of smoking due to the successful deceitfulness of the tobacco industry.
"Our study found that many smokers are still unaware of tobacco industry lies," said James Thrasher, one of the study's authors and associate professor at the University of South Carolina Arnold School of Public Health. "This study suggests that the longer we wait to give smokers this information about the tobacco industry's lies, the more smokers will continue to consume tobacco."
Researchers presented 1,404 smokers between the ages of 18 to 64 — of varying ethnicities, genders, and income groups — with facts meant to correct the tobacco industry's lies. In fact, there was so much misinformation created by the tobacco industry that in 2006, U.S. District Court Judge Gladys Kessler found tobacco companies guilty of violating civil racketeering laws, lying to the public about the dangers of smoking, and marketing to children.
They were required to provide "corrective statements" about their five most deceptive topics, such as "health effects of secondhand smoke for nonsmokers; cigarette and nicotine addictiveness; industry design of cigarettes to increase addiction; and the lack of relative safety of low-tar and light cigarettes."
Between half to one-third of smokers said that when they were presented with the corrective information, it was new to them, and that they were more likely to find it important and express anger than those who already knew the facts. They were so affected by the new information that they reported feeling motivated to quit.
"The tobacco industry systematically deceived the public for decades, denying that smoking was dangerous or addictive," said Thrasher
The tobacco industry targets specific kinds of groups such as women, African Americans, Latinos, and lower-income people, however, when they were presented with accurate information, they were motivated to quit the bad habit.
Researchers, such as Dr. Andrea Villanti, associate director for regulatory science and policy at the American Legacy Foundation, believe that if the corrective statements could be "widely disseminated and highly visible, they will serve a key public education function" and "may have a role in preventing youth from initiating smoking and increasing cessation among adults."
The Department of Justice reached an agreement with tobacco companies in January 2014, in which they will have to include online and full-page print ads in the Sunday editions of the top 35 newspapers in the country, as well as reserve prime-time television spots on three major networks for one year. This is an attempt to disseminate and correct as much information to as many people as possible, according to USA Today. In a statement, leading anti-smoking groups said, "The corrective statements "are necessary reminders that tobacco's devastating toll over the past 50-plus years is no accident. It stems directly from the tobacco industry's deceptive and even illegal practices."
Source: Kollath-Cattano C, Abad-Vivero E, Thrasher J, et al. Adult Smokers' Responses to "Corrective Statements" Regarding Tobacco Industry Deception. American Journal of Preventive Medicine. 2014.
Published by Medicaldaily.com