Maple Syrup Health Benefits: Sweetener Could Help Inflammation In Brain, Liver, And More, According To Study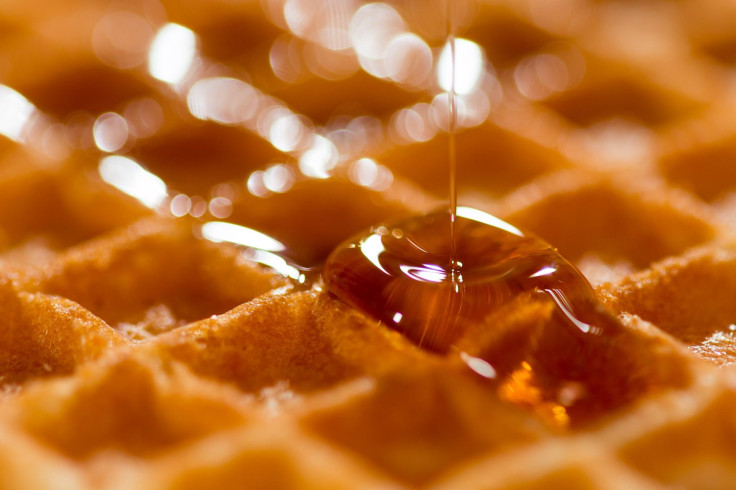 Maple syrup is so much more than just a pancake topper, according to new research from the University of Rhode Island. On April 2, scientists shared their findings on maple syrup at the annual American Chemical Society (ACS) meeting. They found that the Candian staple could help with metabolic, brain and liver health problems associated with inflammation, according to a release.
Read: What Is The History Of Chocolate? From Chili Pepper To Honey And Vanilla, Chocolate Has Evolved A Lot
A new study from the University of Rhode Island was presented at a special symposium about maple syrup. The results found that inulin, a type of carbohydrate, was recently discovered for the first time in maple syrup. According to WebMD, the starch is not digested in the stomach, but instead goes to the bowels to promote the growth of good bacteria. It also decreases certain fats in the body. The new evidence might help make the case for maple to be considered a functional food, which MayoClinic explains as one that provides health benefits beyond basic nutrition.
"A healthy gut, with a balance of beneficial bacteria, helps to stimulate and support a healthy immune system. A healthy immune system, then, can help protect the body against chronic inflammation," said Dr. Navindra Seeram, who helped organize the symposium, in the release. "Chronic inflammation has been shown to have a potential link to brain conditions such as Alzheimer's disease. As such, this research provides additional information linking pure maple syrup, a unique natural sweetener, to brain health."
Read: Peruvian Fruit Is New Superfood For 2017: Health Benefits Of Lucuma, 'Incan Gold'
Seeram explains that much more research is needed to confirm the findings.
Maple syrup is thought to have other health benefits, too. A Health story reports that many use it as an anti-aging secret. "Syrup works on the skin like any topical antioxidant, repairing environmental and free radical damage," June Jacobs, founder and chief executive officer of June Jacobs Spa Collection, told the magazine. It may also help ward off colds and help with bloating.
See Also:
Health Benefits, Risks Of Natural Remedies: Patient Dies Of Heart Attack Following Turmeric Injection
What Is Gastritis? How To Reduce Inflammation In Stomach, Heal Cramps, Nausea, And Gas
Published by Medicaldaily.com