Marathon Baby! Pregnant Woman Gives Birth after Finishing Race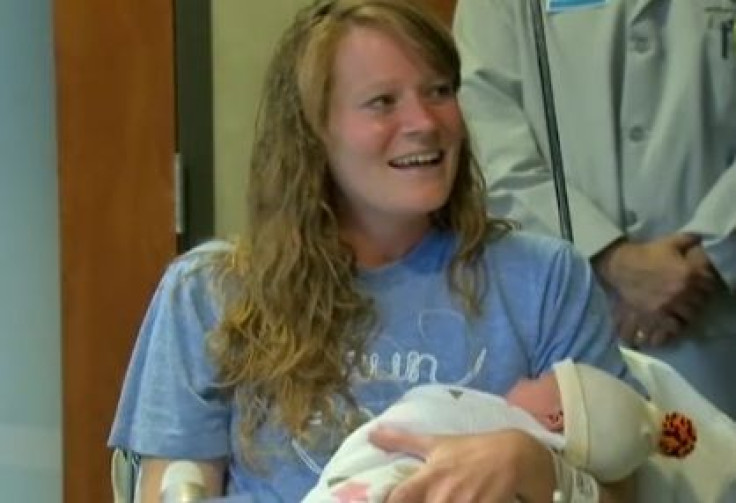 A pregnant woman gave birth to her daughter at 38 weeks and 5 days after finishing running a Marathon in Chicago.
The woman, 27-year-old Amber Miller had not expected to finish Sunday's Bank of America Chicago Marathon, but she did.
"I got the OK from my doctor to run half, and my husband ran with me and supported me along the way," Miller told WGN-Channel 9. "I ran half and walked half, that's how I finished."
The baby girl was born just hours after the race on Sunday night at 7 pounds, 13 ounces. Her parents named her June.
Miller said she began feeling contractions at the end of the Marathon.
Miller had been running throughout her pregnancy and marathon officials did not discourage her, according to a Chicago Tribune report.
This is the second baby for Miller.
Published by Medicaldaily.com