March Of Dimes Gives 'C' Grade On US Preterm Birth Report Card, But Its Grading System Is Pretty Tough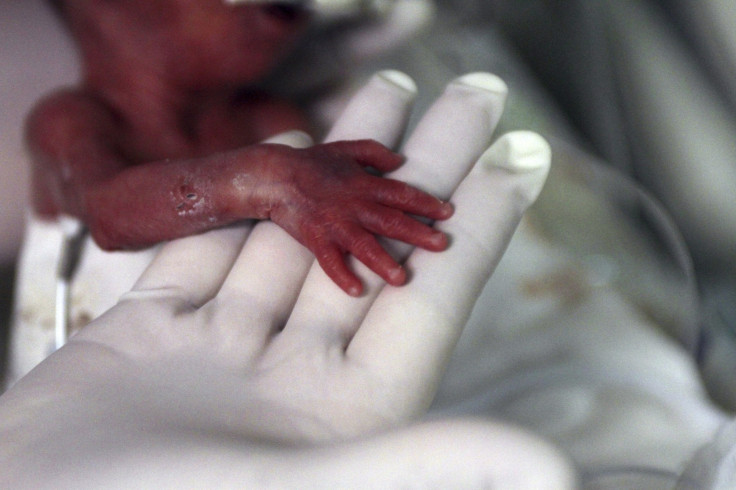 The United States recently met the March of Dime 2020 goal to avoid thousands of early births and save million in health care costs related to preterm birth. Despite improvements in rates for preterm births, this country still has a long way to go in preventing the leading cause of infant death. The 2015 March of Dimes Premature Birth Report Card was released on Thursday and the U.S. earned a "C" rating after recording a preterm birth rate of 9.6 percent in 2014.
"Reaching our goal ahead of schedule is progress, but it is not victory — our work is far from done," said Dr. Jennifer L. Howse, president of the March of Dimes, in a statement. "As our new list of city preterm birth rates highlights, many areas of the country, and tens of thousands of families, are not sharing in this success. No baby should have to battle the health consequences of an early birth. All babies, everywhere deserve a healthy start in life."
Among all 50 U.S. states, the District of Columbia, and Puerto Rico, Idaho, Oregon, Vermont, and Washington all scored an "A" on the March of Dimes' 8th annual report. Alabama, Louisiana, Mississippi, and Puerto Rico, on the other hand, received "F" grades. A total of 19 states received a "B," 18 and the District of Columbia received a "C," and six received a "D." The U.S. is still home to higher preterm birth rates than any other high-income country.
Although the March of Dimes praises the U.S. for reaching its 2020 goal early, the Board of Trustees was also quick to set a new goal. The nonprofit organization expects the U.S. to lower its national preterm birth rate to 8.1 percent by 2020 (210,000 fewer babies born preterm) and to 5.5 percent by 2030 (1.3 million fewer babies born preterm). Reaching these goals by 2030 would save the health care system an estimated $70 billion.
"This aggressive goal can be achieved by increasing best practices in preconception and pregnancy care, wider use of proven interventions such as progesterone and birth spacing, and funding discovery research through our research centers," Howse added.
According to the March of Dimes, a premature baby is one who is born before 37 weeks. Around one out of every 10 babies is born premature across the nation each year. Babies born prematurely are at an increased risk for a number of certain long-term health complications, including respiratory issues, jaundice, vision loss, cerebral palsy, and cognitive delays. Fortunately, babies born prematurely are more likely to survive today than ever before thanks to medical advancements.
Published by Medicaldaily.com