Marfan Syndrome Sidelines Isaiah Austin, Possibly Forever; Genetic Condition Puts Heart At Serious Risk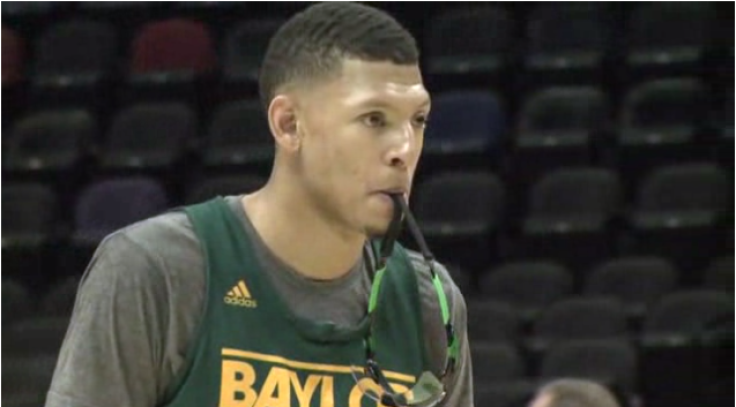 Isaiah Austin was slated to play in the NBA — nothing was stopping him, not even his partial blindness — until he underwent a physical before the draft last Thursday. He received sobering news: The 7-foot-one Baylor star center had Marfan syndrome.
A genetic disorder that renders a person's heart, lungs, and central nervous system at serious risk due to extreme bodily stress, Marfan syndrome typically appears in people with long limbs and rail-thin fingers. Though his basketball skills haven't suffered considerably as a result of his disorder, which also happens to cause detached retinas (an ailment plaguing Austin, who wears an artificial right eye), the NBA hopeful was visibly struck with emotion during a recent interview with ESPN.
"They told me that my arteries in my heart are enlarged and that if I overwork myself or push too hard that my heart could rupture," Austin said Sunday, choking back tears. "The draft is four days away and I had a dream that my name was going to be called."
But even for the dashed dreams of basketball stardom, Austin expressed a gracious measure of optimism. He recalled what his mother, Lisa Green, had told him. "Nobody is going to remember you for the great basketball player you are," he told CBS News, "but they will remember you for the character you have off the court and for all the lives you changed."
Marfan syndrome affects roughly one in 5,000, according to recent estimates. Thanks to advances in medicine, the disorder is easily managed with regular physician consultation. People with Marfan syndrome typically enjoy the same life span as otherwise healthy people. As for Austin, his coaches hope he returns to Baylor to fulfill the "student" end of his student-athlete career.
Published by Medicaldaily.com