Maria De Villota, Former Formula 1 Driver, Found Dead A Year After Suffering Head Injuries In Race Car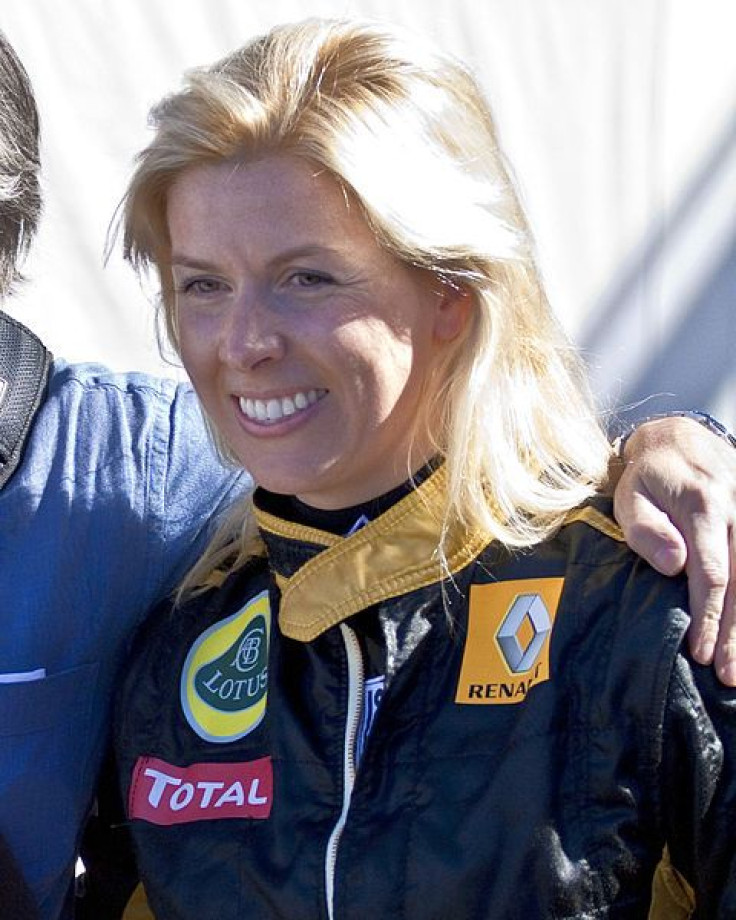 The former World Touring Car Championship and Euroseries 3000 driver, Maria de Villota, was found dead on Friday in Hotel Sevilla Congresos in Spain a year after a suffering an almost-fatal accident that caused her to lose her right eye and suffer several head injuries.
The 33-year-old died just days before she was scheduled to make an appearance in the conference "What Really Matters," which aims to inspire and teach young people "universal human values," according to organizers, USA Today reports. The late Formula 1 test driver was set to present Life is a Gift — a book that detailed her ordeal following her tragic driving accident.
De Villota suffered a horrific race car crash in July 2012 when she was driving an F1 car for only the fourth time. She first drove an F1 car — a Renault — at the Paul Ricard Circuit in Marseille, France. De Villota was driving the MR-01 race car when she hit a support truck at Duxford Airfield in Cambridgeshire, U.K. An internal team investigation revealed that the car was not at fault, reports BBC.
Immediately following the crash, de Villota was taken to Addenbrooke's Hospital in Cambridge and "embarked on a lengthy procedure to address the serious head and facial injuries sustained by Maria in the accident," Marussia Motors was told by the surgeons at the time. While the former Formula 1 driver was declared to be in stable condition at the time of the accident, she lost her right eye due to the injuries she sustained.
Although the Formula One woman driver lost her right eye, she was cleared to drive again in February 2013. In her first interview with Hola magazine, she stated she felt "free" and "back to being me" after returning to driving on normal roads, reports Fox Sports.
De Villota did return to a Formula 1 paddock for the first time in May at the Spanish Grand Prix. The experience was bittersweet for the Spaniard who felt a mix of "adrenaline and also a little bit of sadness" about being near the sport that almost led to her death a year ago.
Today's news of her death has sent shockwaves throughout the motorsports community.
"The whole paddock is very shocked by the news that Maria is no longer with us," Martin Whitmarsh, chairman of the Formula One Teams' Association, said in a statement, CNN reports. "She was an inspiration not just to women in this sport, but also to all those who suffered life-threatening injuries."
The strength that de Villota represented in the motorsports world was echoed by all her peers, including Williams developmental driver, Susie Wolff. "She very much said to me after [the accident], 'It's up to you to go out there and show them that it (a woman driver in F1) is possible,'" Wolff said. "She knew that women could compete at that level and that's why, after her accident and her not being able to do that anymore, she just wanted someone to know it was possible."
An autopsy will be carried out to determine the exact cause of death. Spanish police told AP investigators that they did not find any drugs or signs of violence, confirming "everything points to a death by natural causes."
De Villota was the daughter of former Formula 1 racer Emilio de Villota. Her legacy will carry on in the world of sports.
Published by Medicaldaily.com