Maria Lorena Is Biggest Baby Born In Spain At 13 Lbs, 11 Oz Without C-Section Or Epidural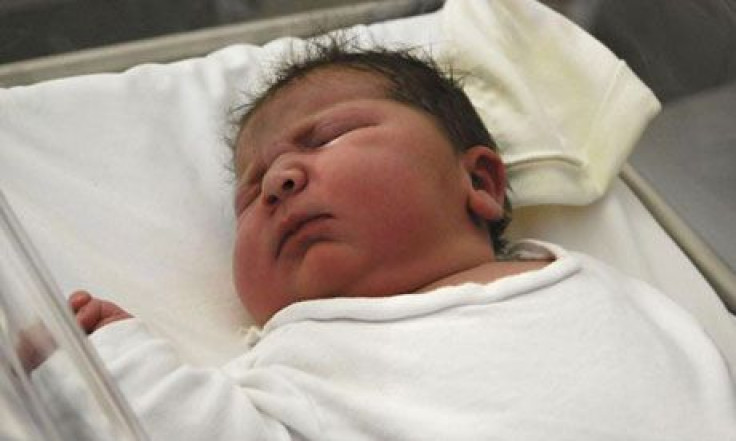 Proud mother Maxime Marin, 40, has just given birth to the biggest baby born in Spain without a cesarean section or an epidural, doctors announced. Baby Maria Lorena weighed in at 13 lbs. and 11 oz. after a natural birth at the Hospital Marin Salud in Denia, Alicante.
Marin, a native of the UK who is currently living in Spain with her Colombian partner, has delivered large babies before. Her three other children were born weighing at least 9 lbs. and 14 oz., BBC reported.
Both the child and mother are reportedly doing well following the "uncomplicated" delivery, said Dr. Javier Rius, the head of the hospital's gynecology and obstetrics department. Maria spent some extra time in the hospital's neonatal care unit to ensure that there were no complications.
"In my 40-year professional career I have never known of any case of a birth with this weight by natural childbirth," Rius told BBC.
"We are all very satisfied with the work which we carried out."
Baby Maria just nudged out baby Jasleen as the biggest baby born in the last two weeks. Jasleen recently set the record as Germany's largest baby born at 13.47 lbs. Both of these hefty children were born without the use of c-section.
Although big in their own right, neither of these plus-sized babies compares to the world record-holding baby Anna Bates of Canada from 1879. Unfortunately, 11 hours after being born at 23 lbs. and 2 oz., Anna died.
Published by Medicaldaily.com