Marijuana Brownies Cause Michigan Dad To Believe He Was Having A Stroke, Highlighting Risks Of Edible Consumption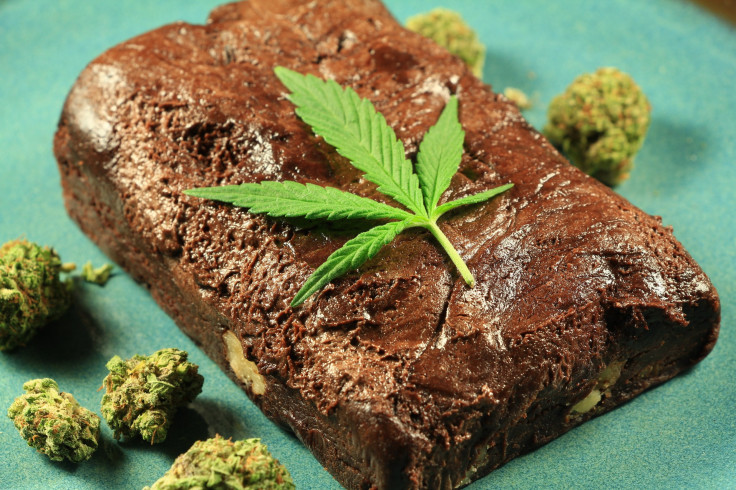 A Michigan man may never look at a tray of freshly baked brownies the same way again. After eating some his daughter left on the counter from the night before, he "started to get faint," he told 911, believing he was experiencing a stroke. It turns out that he didn't know the brownies had been laced with marijuana.
When first responders arrived at the 58-year-old man's home, his daughter alerted them to the fact she'd baked the brownies with weed. The man was taken to St. Joseph's Hospital in Pontiac, Mich., where he was later released and expected to fully recover, ABC Houston reported. The man's 17-year old daughter, meanwhile, said she had gotten the marijuana for the brownies from a friend. And with neither medical nor recreational marijuana being legal in Michigan, the incident is under investigation — it's possible she'll be charged.
While the incident was likely an isolated one, it still shows how consuming marijuana edibles can be troublesome, if not dangerous, to the unknowing eater. Unlike smoking weed, which induces a high almost immediately, it takes around two hours for edibles' effects to be felt. Because of this, there have been various reports over the past two years of people consuming too much, resulting in panic attacks, among other acute psychiatric conditions. Last year, New York Times columnist Maureen Dowd became one of these people after consuming an entire marijuana-infused candy bar, and experiencing intense hallucinations and paranoia for eight hours. She discovered the next day that it should have been split into 16 pieces.
Other people have died from these anxiety-ridden highs. One of the most recent deaths occurred in Colorado, where recreational use is legal, after an Oklahoma man, Luke Goodman, consumed five times the amount of edible sour candies recommended, despite warnings on the label indicating each candy contained 10 milligrams of THC — the recommended serving size for novices — and that it would take time for the high to set in. Once they did, he became increasingly incoherent. When his family members left the place they were staying in, he grabbed his handgun and turned it on himself.
Prior to Feb. 1 of this year, when new regulations were put in place, many edibles in Colorado were sold without warnings or recommended doses. The new regulations called for individually wrapping the marijuana-infused food or ensuring each serving contains 10 mg of THC or less; packaging the edibles in childproof wrapping; and having more detailed warnings about their use on labels.
Even though these regulations are meant to prevent these incidents — many children have also been hospitalized from eating them — it's obvious more needs to be done in terms of public awareness to the risks of edible consumption. Edibles induce a stronger, more psychedelic high because they're metabolized in the body differently than when smoking marijuana. This difference allows them to cross the blood-brain barrier faster. With that said, it's difficult when baking them at home to know how much THC has made it into the food, making them all the more riskier to consume.
Published by Medicaldaily.com