Marijuana Consumption Doesn't Necessarily Negatively Impact Your Health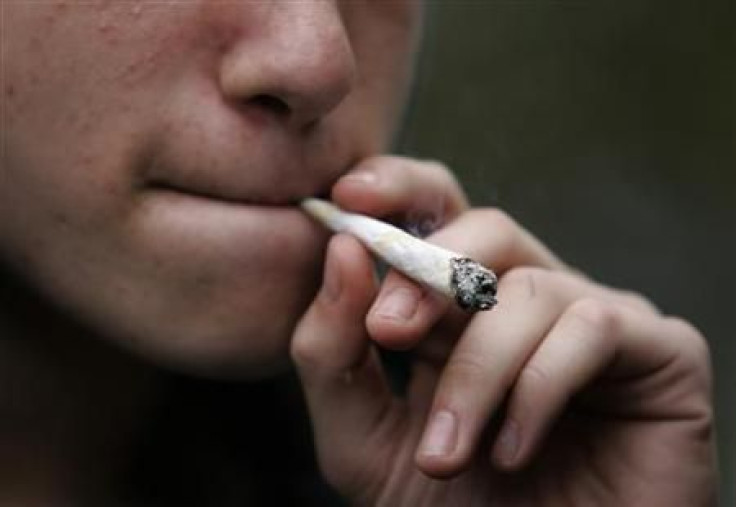 As a push for medical marijuana legalization intensifies across the Unites States, medical experts and health care professionals have started to narrow down pot's pros and cons. A research team from Boston Medical Center (BMC) and Boston University School of Medicine (BUSM) examined the effect of marijuana consumption on a person's overall health status and use of health care services.
"Even though we could not compare marijuana users to those who used no drugs at all, our findings suggest that marijuana use has little measurable effect on self-reported health or healthcare utilization in adults using drugs identified in a primary care clinic," explained Daniel Fuster, M.D., lead author of the study.
Fuster and his colleagues from BMC and BUSM analyzed 589 adults who tested positive for drug use during a primary screening. Patients were asked to report on the amount of marijuana they had used in the past three months, if they were hospitalized or taken to the emergency room in the past three months, and their overall health status. Researchers adjusted their data for age, sex, tobacco, and other illicit drug use.
Findings showed that 84 percent of participants used marijuana, 25 percent used cocaine, 23 percent used prescription opioids, eight percent used other illicit drugs, and 58 percent reported using only marijuana and no other drugs. The team found no noticeable difference between a pot user and a non-pot user, in terms of number of hospitalizations and trips to the emergency room, diagnosed medical conditions, and overall health status.
Why is Medical Marijuana Not Approved By the FDA?
According to the National Institute of Drug Abuse (NIDA), tetrahydrocannabinol (THC)-based drugs to treat pain and nausea due to conditions such as cancer have received Food and Drug Administration (FDA) approval; however, marijuana as a medication has not. The NIDA has given two primary reasons for why medical marijuana has not been approved by the FDA:
For a drug to receive FDA approval, it has to be included in a series of clinical trials that prove its medical benefits outweigh its health risks. Studies proving its potential must include a sample group of hundreds or even thousands of participants to be considered legitimate.
A substance can only be considered a form of medication if its combined ingredients are well-defined. Considering a marijuana plant contains hundreds of different chemical compounds, identifying all of them can prove to be problematic.
Source: Cheng D, Davies D, Palfai T, Samet J, Saitz R, Fuster D. No Detectable Association Between Frequency of Marijuana Use and Health or Healthcare Utilization Among Primary Care Patients Who Screen Positive for Drug Use. Journal of General Internal Medicine. 2013.
Published by Medicaldaily.com