Marijuana Legalization 2019: Vets' Struggles Amid Federal Drug Laws Against Marijuana Use Revealed
Nothing can prepare a soldier — mentally and emotionally — to cope with the indescribable barbarity and horrors of war. This is especially true in the case of combat soldiers, who do the fighting, the killing and the suffering.
The rate of suicides among U.S. soldiers returning from combat deployment overseas is now so high that it can be considered a national emergency. Some 20 veterans a day committed suicide across the United States in 2016, and veterans accounted for 14 percent of all adult suicide deaths in the U.S. that same year.
The suicide rate for veterans is 1.5 times greater than for Americans who never served in the military, according to data from the Department of Veterans Affairs released in September 2018.
Veterans cope with the pain tearing up their minds any way they can. Smoking pot or imbibing marijuana products is a favored means of combating the chronic pain, depression and suicidal tendencies rampant in the veteran population.
Immediate access to medical marijuana is also a crying need for tormented veterans. Medical marijuana or medical cannabis is cannabis and cannabinoids prescribed by physicians.
The Iraq and Afghanistan Veterans of America, which represents the country's youngest veterans, found that one in five of its members use medical marijuana.
Unfortunately for vets, the use of cannabis as medicine has not been rigorously tested due to governmental restrictions, resulting in limited clinical research on the safety and efficacy of using cannabis to treat diseases.
On the other hand, preliminary evidence suggests cannabis can reduce chronic pain and muscle spasms, reduce nausea and vomiting during chemotherapy and improve appetite in people with HIV/AIDS.
Problem is that using medical marijuana is only legal in 33 States and Washington D.C. A new report found out that even in states where marijuana is legal for medical and recreational use, vets still face a hard time getting their hands on it.
The House Veterans Affairs committee is set to debate two bills this summer. One (H.R. 2191) will permit research on marijuana's benefits for veterans, while the other will ensure vets can use cannabis in states where it's legal without losing medical benefits.
Marijuana advocates and some lawmakers want to go further, allowing the VA to prescribe medical marijuana in states where it's legal.
Vets are "confused about what they can and cannot use," said H.R. 2191 sponsor Rep. Greg Steube (R-FL), who served in Iraq himself.
Steube has spoken to veterans who have been denied benefits. He has also communicated with veterans who are afraid to see their VA doctors because routine drug testing will likely expose their marijuana use.
The VA doesn't know how many vets use marijuana to cope with conditions like trauma or pain in the 33 states that have legalized it for either medical or recreational uses.
Both the American Legion, the largest vet organization, and Veterans of Foreign Wars, have made researching marijuana's medicinal value a top legislative priority.
The VA said marijuana is illegal under federal law and until federal law changes, it's not able to prescribe it.
It said the law also restricts cannabis research by requiring cooperation with federal agencies. These include the Drug Enforcement Agency, Food and Drug Administration and the National Institute on Drug Abuse.
As of last month, only eight researchers nationwide have received federally-approved marijuana this year.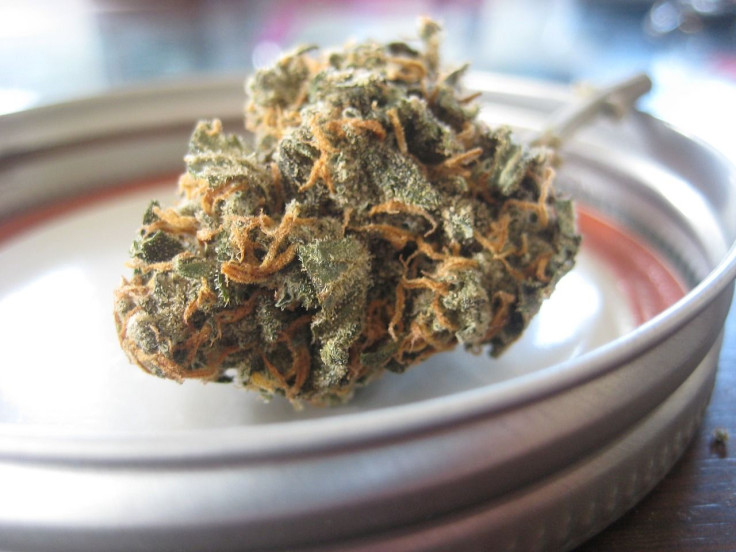 Published by Medicaldaily.com