Marijuana Smoothie For Seizures: Mom Loses Custody of Toddler After Serving Cannabis Drink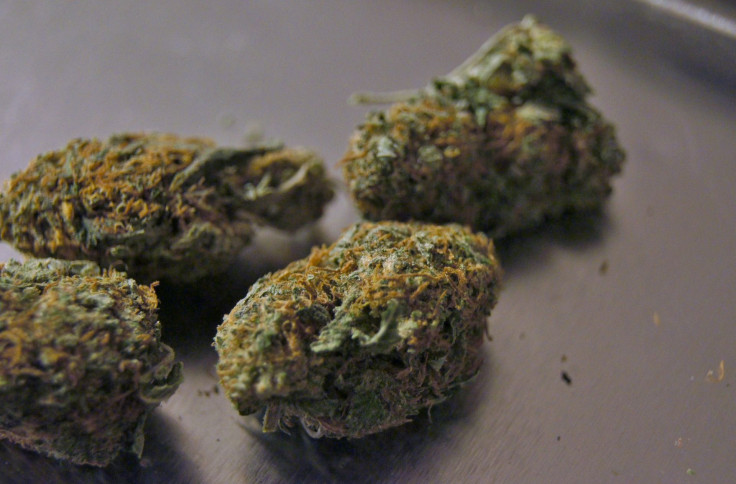 Two small children in Idaho were removed from their mother's care after she made a smoothie with marijuana butter for the 3-year-old girl, to alleviate her seizures and hallucinations.
Fox News reported that the girl had a history of seizures and was coming off a prescription anti-psychotic medication to treat them. Mom Kelsey Osborne made the marijuana butter and the subsequent smoothie to relieve the symptoms and is now facing a criminal misdemeanor charge of injury to a child. She lost custody of both the 3-year-old and her 2-year-old son. According to Fox News, Osborne said she did "what she thought was right as a mother" and is fighting to regain custody. She is also rallying in the state capital with a group Idaho Moms for Marijuana.
While cannabidiol oil is being used through the U.S. Food and Drug Administration as an experimental treatment for a small group of children in Boise with severe epilepsy, that oil does not have THC, so "it doesn't appear to have any kind of brain development issues," Tom Shanahan, a spokesman for Idaho's Department of Health and Welfare, told Fox. Recreational marijuana, like the kind Osborne used to make the smoothie, "does cause that, so it's not safe for these children."
Medical marijuana has been hailed as a treatment for many health issues in both adults and children, but researchers have also noted its potentially harmful effect on neurodevelopment in warning parents against using the drug to treat developmental disorders like autism and attention deficit disorder. Dr. John R. Knight at the Boston Children's Hospital has pointed to a scarcity of data and said although symptoms of those disorders may be debilitating, "in using medicinal marijuana, they may be trading away their child's future for short-term symptom control." A young brain may be more vulnerable to adverse effects of marijuana, potentially causing decreased intelligence and an increased risk of depression, anxiety and psychosis.
According to the Idaho Statesman, Osborne's marijuana smoothie calmed down the 3-year-old and stopped her seizure-like symptoms. "She laid down for a nap right after," Osborne told the newspaper. "She was begging me to help her, and the only thing I could think of was to give her some cannabis. I knew it would help."
Medical marijuana was not available to Osborne in her home state, but Idaho is geographically engulfed by states where at least some form of marijuana use is legal. To the west, both recreational and medical use is legal in Washington and Oregon. In Montana to the north, some medical use is legal, with more on the ballot for Election Day. To the southeast, Wyoming and Utah allow some medical usage. And Nevada to the southwest also allows medical marijuana, and has put recreational use on its ballot. Idaho is one of only eight states nationwide without some sort of law governing marijuana usage on its books.
Published by Medicaldaily.com