Study Links Long-Term Recreational Marijuana Use To Just One Physical Health Problem: Periodontal Disease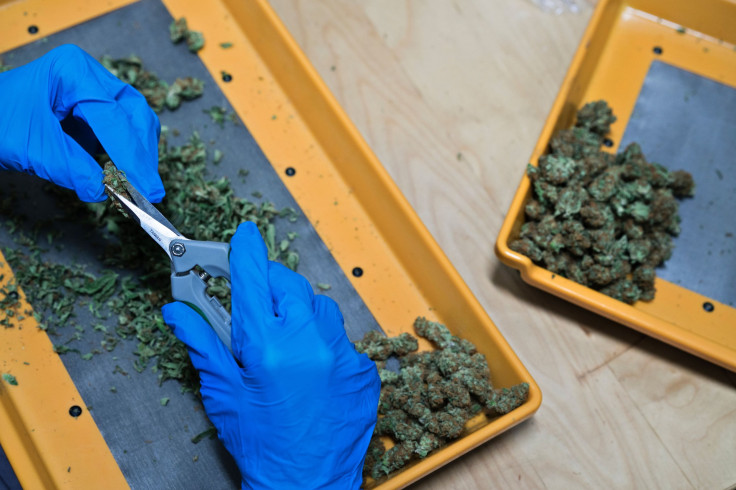 With changing state laws, many Americans want to know whether using marijuana is bad for their health, yet much of the existing research is less than scientific due to a lack of precise laboratory measurements and physical exams. A new study aims to bring more clarity to the debate about whether long-term use of cannabis affects physical health. The results link marijuana use for as long as 20 years with gum disease at age 38, but no other health problems.
Pleasant news though this may be, people should not interpret this to mean pot is harmless, says lead author Madeline H. Meier, Arizona State University.
"We do not fully understand the mechanisms by which cannabis affects our biological system," Meier told Medical Daily. "Other studies on this same sample of [participants] have shown that marijuana use is associated with increased risk of psychotic illness, IQ decline and downward socioeconomic mobility." Additionally, consistent marijuana use has been linked to cardiovascular risks and bronchitis in two recent reviews.
Adithi Reddy, co-author of one of these reviews, told Medical Daily that her work demonstrates "recreational marijuana use is independently associated with a 17 percent increased likelihood of hospitalization for acute ischemic stroke." In fact, she and her colleagues found recreational marijuana was associated in varying degrees with heart attack, mini-stroke, and other cardiovascular events. "Cannabis should not simply be dismissed as a safe drug," Reddy said.
Examination and Analysis
For the current study, Meier and her colleagues examined the potential relationship between cannabis use over 20 years and a variety of physical health factors at early midlife. Data came from the ongoing Dunedin Multidisciplinary Health and Development Study of New Zealand which tracks the health, development, and well-being of a general sample of New Zealanders. Each participant was examined at birth (1972-73) and then followed up and assessed at age 3. Since then, participants have been seen and assessed every two years until age 15, then again at ages 18, 21, 26, 32, and, most recently, at age 38. (The research team plans to next see and examine participants when they reach age 44.)
Of the 1,037 participants, 484 reported using tobacco daily at some point in their lives while 675 reported using cannabis in any amount at any point. Researchers inquired how frequently each participant used cannabis at ages 18, 21, 26, 32, and 38. They also obtained laboratory measures of physical health, including periodontal health, lung function, inflammation, and metabolic health. At ages 26 and 38, the participants themselves also weighed in on how they felt physically.
Analyzing the results, Meier and her colleagues discovered cannabis could not be linked to physical health problems other than poorer periodontal health at age 38. The team suggests cannabis users may be brushing and flossing less than others and more likely to be dependent on alcohol.
"Other studies have suggested that cannabis use is associated with increased risk of heart attack in the hours after using cannabis (an acute effect)," said Meier, who noted her study did NOT test acute effects of cannabis. "However, we observed no association between cannabis use and cardiovascular risks, suggesting that cannabis has an acute (but not chronic) effect on cardiovascular health."
Cannabis use in this study is based solely on self-reports, which may be inaccurate, Meier and her colleagues noted, plus the study looks only at a specific set of health problems. Despite these caveats, the researchers say heavy recreational cannabis use may have some negative consequences as other studies indicate, but overall damage to physical health is not apparent in this one.
Source: Meier MH, Caspi A, Cerda M, et al. Associations Between Cannabis Use and Physical Health Problems in Early Midlife A Longitudinal Comparison of Persistent Cannabis vs Tobacco Users. JAMA Psychiatry. 2016.
Published by Medicaldaily.com