Marshall Lytle Dies: Lung Cancer Claimed 'Rock Around the Clock' Bassist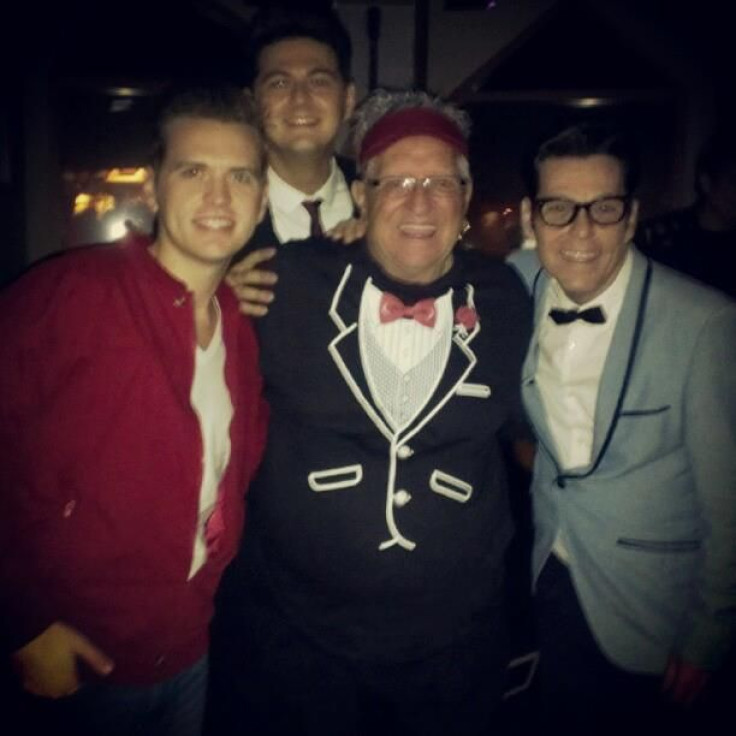 Marshall Lytle, the bassist who played on the rock and roll classic "Rock Around the Clock" by Bill Haley & His Comets, died at the age of 79 on Saturday morning, May 25, at his New Port Richey, Florida, home.
He passed away after fighting lung cancer, reported the New York Times. The news of his death was reported by Cathy Smith, his partner for over a decade.
Lytle, born in 1933 in Old Fort, North Carolina, had a birth defect that almost paralyzed him as a child, his niece told the Associated Press. His older brother had to carry him on his back when he needed to travel, and he developed a passion for music during his immobile years.
A surgery restored the use of his legs when he was a young boy, and he began his music career playing guitar and singing on a morning radio show in Chester, Pennsylvania, as a teenager in the early 1950s.
Bill Haley, who worked at a different station and had been friends with Lytle for several years, recruited Lytle to play bass in his band despite his lack of skill on the instrument.
"'Well, I can teach you the basic rudiments of what I need in about half an hour,'" Lytle recalled Haley explaining to him, during a 2011 interview. The rest was history - Haley taught Lytle the basic "slap-bass" technique used by his country music band, then called Bill Haley and His Saddlemen, and Lytle joined them onstage in 1951.
He went on to play the signature bass style on American classic singles like "Rock Around the Clock," "Shake, Rattle and Roll" and "Crazy, Man, Crazy," which were recorded by the renamed act Bill Haley & His Comets.
Lytle left Bill Haley and His Comets after a salary conflict in 1955, forming an alternate group called the Jodimars with two other band members. After Haley died of a brain tumor in 1981, Lytle reunited with the other Comets and performed live shows from 1987 to 2009. They were inducted into the Rock and Roll Hall of Fame last year.
A Battle with Lung Cancer
Lytle's niece Shayna Golda told the Associated Press that he was diagnosed with lung cancer earlier this year.
"And he didn't smoke," she said. "But performing all those years in nightclubs and bars and being on tour buses and all those things, you're exposed."
Indeed, secondhand smoke is a known human carcinogen. The National Cancer Institute reports about 3,000 lung cancer deaths among adult nonsmokers in the United States every year, which occur as a result of secondhand smoke exposure at home or in social or work situations.
Golda remembered her uncle fondly. "He led a fulfilling, very interesting, very joyful life," she told the AP.
"It is with a heavy heart that we say goodbye to a dear friend, Mr. Marshall Lytle. He lost his battle with cancer at 3:30 this morning," said rock revival act The Continentals on their Facebook page. "He was a sweet man and fantastic musician and we will miss him dearly! Keep rockin around the clock Marshall!"
Lytle is survived by nine children and numerous grandchildren.
Published by Medicaldaily.com