Massachusetts Grants First 20 Medical Marijuana Dispensaries: How Soon Can Patients Use Pot To Treat Chronic Illnesses?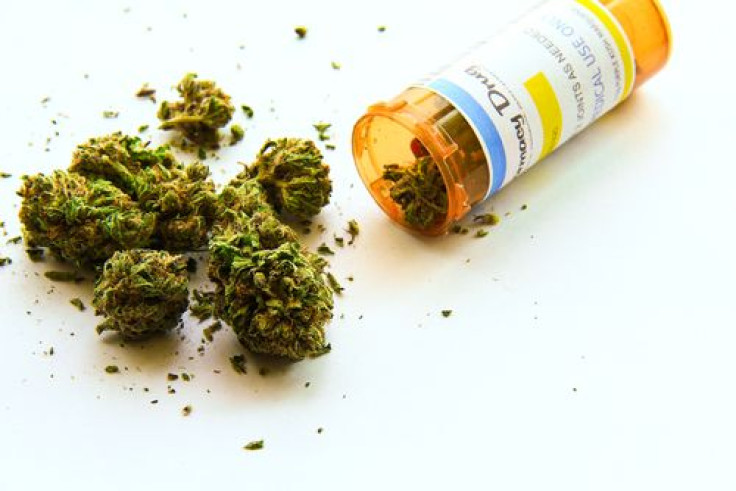 After voters approved a ballot initiative to legalize medical marijuana in November, the state of Massachusetts has granted the first 20 dispensary licenses across 10 of its 14 counties. The state's decision to only award 20 licenses, despite being permitted to give up to 35 licenses, has left several nonprofit companies wondering about the Registered Marijuana Dispensary Selection Committee's strategies.
Good Chemistry of Massachusetts Inc. — a company invited to reapply for a license in one of the four counties left out in Friday's selection — was turned down for its Salem application but was granted licenses in Back Bay and Worcester. Their competitor, Alternative Therapies Group Inc., won the Salem license — but state officials did not tell Good Chemistry's CEO, Jane Lewis, why. "I could only imagine that they [the state] made the best decision possible for whatever reason," Lewis told The Boston Globe. "The competing company must have been the better candidate."
The decline of several licenses comes as an effort to maximize patient access to the underserved counties of Berkshire, Franklin, Dukes, and Nantucket, which did not receive a dispensary in the initial round. "Eight highly qualified applicants who were not granted their proposed location will be invited to seek a change of location to a county without provisional approval for a Registered Marijuana Dispensary," said the Massachusetts health department in a statement. The reasoning behind declining eight applicants, who received higher scores than approved companies from the expert review panel, was not given. Applications were evaluated based on the appropriateness of the site, local support, and the applicant's ability to meet patients' needs while adhering to public safety.
Although 20 licenses were awarded, these companies will still have to pass a final inspection by the state health department and must ensure they comply with local requirements before opening. Several residents from counties like Amesbury, have mixed feelings about dispensaries growing medical marijuana, but local officials, like Councilor-At-Large Donna McClure, believe there could be potential revenue benefits. McClure is currently working with Green Heart Holistic Health and Alternative Therapies Group to see what these companies can give back to the city.
Others who are not on board, like Dr. Ronald Dunlap, president of the Massachusetts Medical Society, say there is lack of scientific information about the safety of marijuana for medicinal purposes. "It poses health risks of toxins and cognitive impairment, the last condition being especially risky for young patients," said Dunlap in a Massachusetts Medical Society statement. He continues to add the U.S. Food and Drug Administration does not conduct rigorous testing on marijuana as it does on its approved drugs.
Wherever medical marijuana is legal, doctors initially try to recommend it to their patients to help treat chronic diseases and conditions such as AIDS, cancer, ADHD, multiple sclerosis, and nausea resulting from chemotherapy, among many others. An extensive body of research suggests marijuana's medicinal value can help bind to the brain's endocannabinoid receptors and allow the patient to feel less anxious and pain. Terminally ill patients are thought to benefit from medical marijuana because it helps alleviate their pain and improve their quality of life.
Despite Massachusetts pro-medical marijuana initiatives, the Marijuana Policy Project (MMP) — a pro-marijuana lobbying group based in Colorado — is disappointed by the low number of licenses granted. "People shouldn't have to grow their medicine or buy it underground," said Karen O'Keefe, director of state policies at MPP, to Reuters. She believes the more licenses granted, the more competition, which generates lower marijuana prices.
Massachusetts expects to open up to 24 to 26 dispensaries between now and August. Only patients who have a written certification from a physician for medical marijuana will be registered in an online system, according to the state's Department of Health and Human Services.
Published by Medicaldaily.com