Massachusetts' Measles Case Linked To European Tourist With Unknown Vaccination History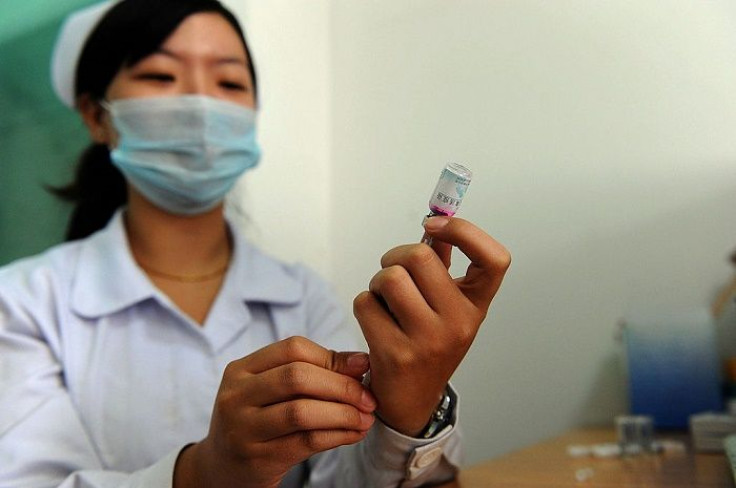 Measles, a virus initially eradicated from the U.S. after effective vaccines were developed, is popping up in various parts of the country. Recent outbreaks have been linked to unvaccinated children and travelers, the latter of which may be behind the recent case reported in eastern Massachusetts.
On Friday, the Massachusetts Department of Public Health (DPH) and the Boston Public Health Commission (BPHC) confirmed the state's first Measles case of the year, attributing it to an European tourist with an unknown vaccination history. The contagious visitor increased the public's risk of exposure after traveling to gift shops, several restaurants, and using public transportation in the Greater Boston area between May 1 and 8.
Measles is a highly contagious virus that lives in the nose and throat mucus of an infected person, so it can spread through coughing and sneezing. Early symptoms, which can appear between seven to 14 days after a person is infected, may resemble a cold with a high fever, cough, runny nose, and red, watery eyes. A rash on the skin occurs about two to four days after the initial symptoms develop. According to the Centers for Disease Control and Prevention, people with the disease may be contagious up to four days before and for four days after the rash appears. Those who have had measles in the past or who have been vaccinated for measles, mumps, and rubella (MMR) are considered immune.
"People who have been exposed to measles who develop fever, cold symptoms and rash should call their healthcare provider immediately, before going in for a medical appointment, to make sure they can be evaluated without exposing others." Dr. Monica Bharel, commissioner of the MDPH, said in a statement. "Fortunately in Massachusetts we have very high rates of MMR vaccination, especially among school-age youth. If you have been exposed to measles, be on the alert for 21 days after exposure, to watch for symptoms of respiratory illness with fever, followed by a rash."
So far this year 10 cases of measles have been reported, the CDC said, an improvement from large multi-state outbreaks recorded in previous years. Although the source of last year's outbreak was never identified, the CDC believes it was likely an infected traveler who exposed others after visiting an amusement park in California while contagious. And as for the record-breaking outbreak of 2014 — 23 in total, including one large outbreak of 383 cases —experts found it had a significant impact on those from unvaccinated Amish communities in Ohio. In fact, most people who contracted the virus were not vaccinated, the CDC reported. It's most likely to spread when it reaches a community in the U.S. where vaccination is not the norm.
Massachusetts' officials encourage residents who think they may have been exposed to immediately confirm that they have had two doses of MMR vaccine, or at least have laboratory evidence of immunity to measles. Those without immunity to measles should contact their healthcare provider to get a dose of MMR vaccine as soon as possible.
Published by Medicaldaily.com