Mastectomy Bras On A Budget: 5 Top-Rated Bras That Won't Break The Bank
Finding the perfect mastectomy bra that gives you comfort, confidence and style after a mastectomy procedure can be complicated.
It is recommended to wait two weeks after the surgery to shop for this bra to ensure that the operation is healed. Before pursuing a mastectomy bra, it is strongly advised to consult a doctor about what bra would be the best fit for you.
"Everyone needs to reassess their personal style after breast cancer," says Mary McCabe, RN, director of the Cancer Survivorship program at Memorial Sloan-Kettering Cancer Center in New York.
The reality is that mastectomy bras are in high demand by breast cancer survivors who choose to live strong and want to accentuate their femininity at home, at the gym or for a night out on the town.
Mastectomy bras should be compatible with your breast form and breast prostheses reports Press Release Distribution (PRD). The main purpose of these mastectomy bras is to provide highly functional features that can adhere to your specific needs.
Remember the two key necessities of fashion and comfort when mastectomy bra shopping.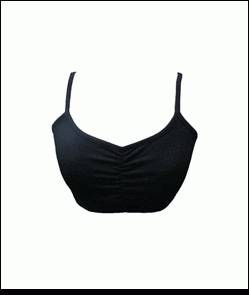 Published by Medicaldaily.com