Matt Kemp Gives Most Of His Uniform To Sick Fan; Inspires All With Endearing Act Of Kindness [VIDEO]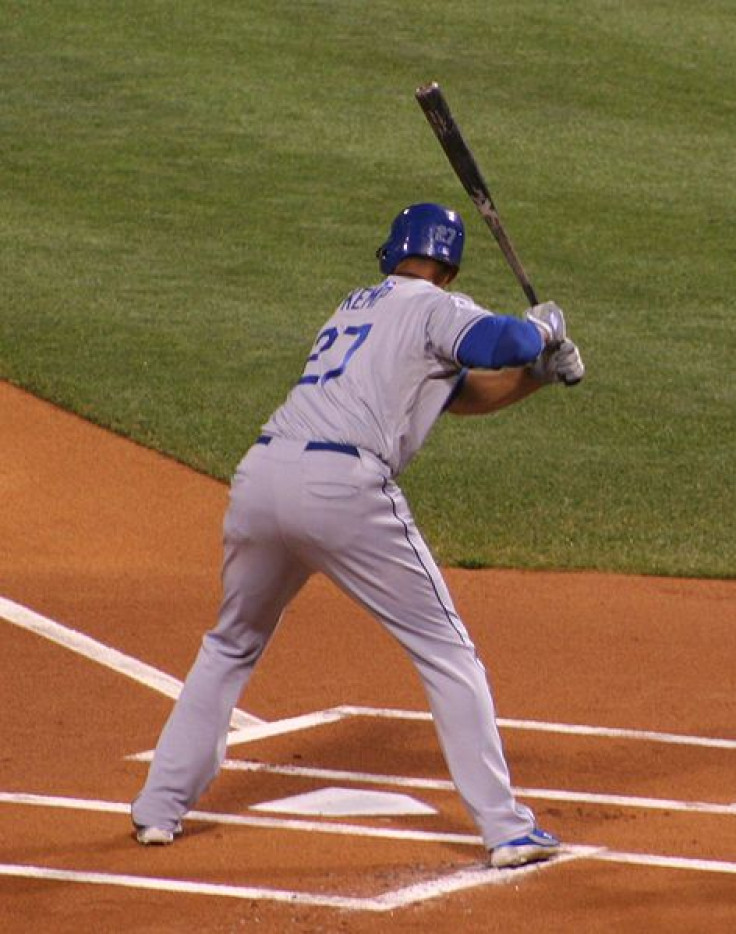 Nineteen-year-old Joshua Jones was just trying to watch a baseball game between instate rivals the Los Angeles Dodgers and San Francisco Giants, maybe catch a fly ball, and ultimately enjoy the final 90 days of his life.
But Jones got a lot more than he bargained for when his favorite player got wind of his attendance and condition during Sunday's matchup at AT&T Park.
The Tracey, Calif. resident was given 90 days left to live after his doctors discovered an inoperable tumor along his spine.
Confined to a wheelchair and unable to communicate, Joshua and his father Steve were ready to forget about the prognosis and watch their favorite team play some ball. After his father started a conversation with Dodger's third base coach Tim Wallach, Joshua's night took a turn he is not soon to forget.
Steve told Wallach about Joshua's condition and that his favorite player was Dodgers' outfielder Matt Kemp. Wallach knew right there that number 27 had one more stop before the locker room.
A 4-3 loss to complete the Giants' three game sweep over the Dodgers didn't stop Kemp from doing what he knew was his duty.
Once the final pitch was thrown, Kemp walked right over to Joshua and his father, autographed ball in hand and unaware of the smartphone filming the inspirational scene.
However, Kemp, thinking that a signed ball was nothing extraordinary, took off his baseball hat and gave it to Joshua. But even that didn't sit right. Anyone could go buy a Dodgers hat. So the player took off his number 27 game-worn jersey and threw it in Joshua's lap. Even though Joshua was more than pleased, Kemp was not. So he bent down, untied his cleats and handed them over to the awestruck teen.
Kemp and Joshua exchanged smiles as the hero headed back to the locker room half-clothed. No word yet if Joshua has stopped smiling.
Dodgers' blog site Vin Scully is My Homeboy discovered the viral video.
Published by Medicaldaily.com