Matthew Moore Says An LA-Area Doctor Diagnosed Him With 'Chronic Homosexual Behavior' [VIDEO]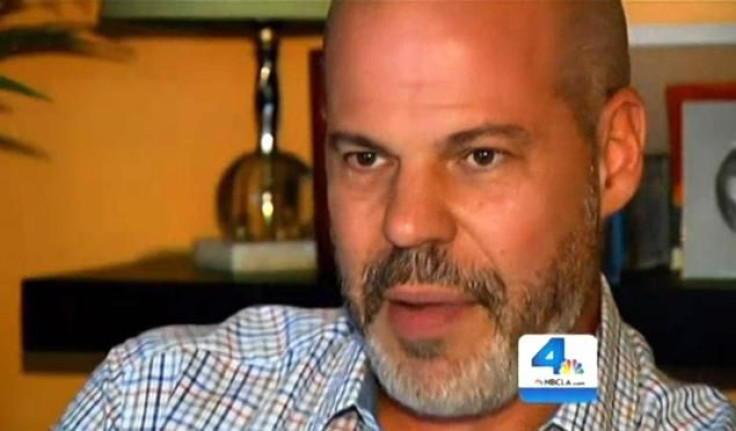 When Matthew Moore went in to his doctor's office for a complete physical examination, the results showed that the 45-year-old had B12 deficiency, high blood pressure, high cholesterol and… chronic homosexuality?
According to NBC News, Moore was upset when he saw that "homosexual behavior 302.0" was listed twice as a chronic illness on his diagnostic sheet.
Read More: AMA Weighs In As FDA Questions: Can Gay Men Donate Blood?
"When I look up code 302.0 and its sexual deviancy or mental illness, and that code has been removed or suggested heavily not to be used since 1973," Moore said. "My jaw was on the floor. At first, I kind of laughed, I thought, 'Here's another way that gay people are lessened and made to feel less-than,' and then as I thought about it and as I dealt with it, it angered me."
After he complained to his doctor's office and his doctor defended categorizing homosexual behavior as a chronic illness, he wrote a letter to Torrance Memorial Physician Network. Torrance Memorial is a network of doctors who provide coordinated care for patients. In response to Moore's letter, the group apologized for what they described as "human error."
Read More: Supreme Court Repeals DOMA: Ruling Could Mean Big Changes In Same-Sex Couples' Access To Health Care
"We fully appreciate your frustration and anger related to your experience and are committed to ensuring that such events are not repeated," Heidi Assigal, senior director of Torrance Health Association, Inc., wrote. "We would like to unequivocally state that the Torrance Memorial Physician Network does not view homosexuality as a disease or a chronic condition and we do not endorse or approve of the use of Code 302.0 as a diagnosis for homosexuality."
Moore does not plan to sue. He says he just felt like it was important to tell his story so that others, especially younger people, don't feel like there's something wrong with them because of their sexual preference.
"I don't want one other person that's not straight, okay, to be told that they're sick or there is something wrong with them," Moore said.
Published by Medicaldaily.com