Mayor Michael Bloomberg Doesn't 'Feel Threatened' After Receiving Ricin-Laced Letters About Gun Control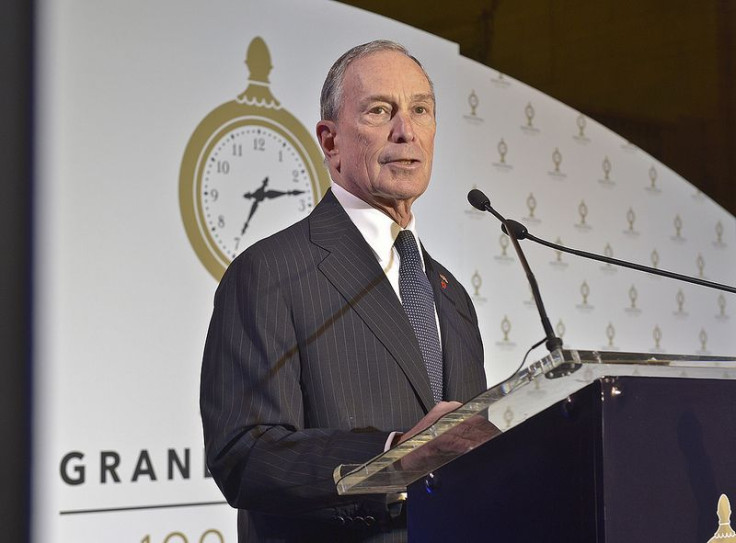 The deadly poison ricin was found in two anonymous letters postmarked from Shreveport, La. and sent to New York City Mayor Michael Bloomberg and his gun control organization, police announced on Wednesday.
The letters were sent to his offices in Manhattan and Washington, D.C., where Bloomberg serves as the co-chairman of Mayors Against Illegal Guns.
The emergency crew who tested the letters have recovered from minor symptoms reported after ricin exposure, whiile civilian officers appeared to show no symptoms. Police said the mayor didn't come into contact with the ricin.
Last night Bloomberg told reporters he didn't "feel threatened" nor was he angry.
"I speak for close to 1,000 mayors in the effort against gun violence. This is a scourge against the country and we need to make sure to get this under control," he said.
The letters threatened the mayor and talked about the gun control debate, police said. FBI Joint Terrorism Task Force and the NYPD Intelligence Division are now leading the investigation, Reuters reported.
The Shreveport Mayor released a statement to ABC News on Thursday morning: "The city of Shreveport in conjunction with the FBI and the Joint Terrorism Task Force is working to apprehend those responsible for mailing ricin laced letters to New York Mayor Michael Bloomberg," said Mayor Cedric Glover. "We are also taking the necessary steps to protect local (Postal Service) and Government Plaza personnel as well as local citizens from any possible harm."
According to the Centers for Disease Control and Prevention, ricin is a poison extracted from castor beans and could come in a powder, mist, or pellet form.
This is not the first time ricin-tainted letters have been reported. Last month, President Obama and U.S. Senator Roger Wicker received letters containing traces of the poison. Authorities identified the suspect as James Everett Dutschke, a 41-year-old martial artist and instructor.
Published by Medicaldaily.com