McConnell Re-Election Team Caught On Tape Mocking Ashley Judd's Battle With Depression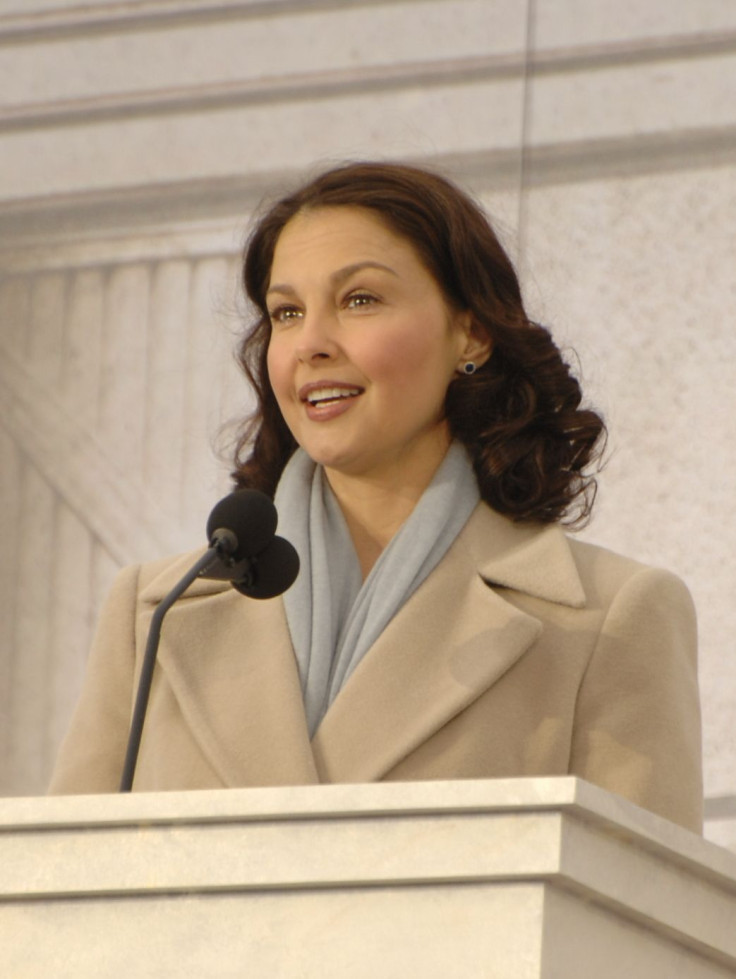 The public is getting a preview of a tense election campaign between Senate Minority Leader Mitch McConnell and potential challenger Ashley Judd. Mother Jones released a private recording of team McConnell strategizing on how to use her battle with depression as a weakness, calling her "emotionally unbalanced."
"I assume most of you have played the, the game Whac-A-Mole?" Sen. McConnell said to his campaign team. "This is the Whac-A-Mole period of the campaign...when anybody sticks their head up, do them out."
The 44-year-old actress has been a constant backer of President Barack Obama, and has been considering running for one of Kentucky's seats in the Senate. Last week, however, Judd pulled out her bid in the 2014 relection, tweeting that she wanted to focus more on her family and her home state of Kentucky.
"While that won't be me at this time, I will continue to work as hard as I can to ensure the needs of Kentucky families are met by returning this Senate seat to whom it rightfully belongs: the people & their needs, dreams and great potential," she said.
In 2011, Judd published a memoir, All That is Bitter & Sweet, which details her childhood and her struggles with neglect, abuse and torture. By the time she was in sixth grade she contemplated thoughts of suicide.
In an interview with People magazine, Judd revealed she wrote the book as a way to purge her emotions and described her childhood as "erratic, chaotic, unstable."
Judd's history with depression continued even in 2006 when she checked into a rehabilitation clinic for depression and underwent 42 days of treatment.
For years, depression was often swept under the rug, especially when it affected public figures. But the topic of celebrity depression has circulated in the public sphere since the late-Princess Diana revealed her struggles with postpartum depression, and became major news after actor Heath Ledger died due to an accidental overdose on sleeping pills, which he had been using to fight depression-related insomnia.
It's often hard to detect whether these venerable and over-achieving celebrities are facing depression. According to Steven Berglas, author of four books on psychological factors, overconfidence and obsessing about achievement are among the signs that someone may be depressed and not realize it.
The video recording shows McConnell campaign staff watching replayed moments where Judd recalled her experiences returning from an overseas trip. As Judd explains freaking out in airports and having a hard time looking at certain colors and the arrangement of objects, members of the McConnell team roared with laughter.
But the fact is, colors are associated with certain emotions. By watching an individual's reaction to certain colors and patterns, doctors can measure depression levels. Judd's experiences are far from laughable; the bottom line is that the McConnell staff were mocking a genuine medical condition.
Depression is estimated to affect one in 10 American adults, according to the Centers for Disease Control and Prevention. The mental illness can range from mild and relatively manageble, to serious and debilitating. In either case, treatment is available, and the first step to improvement is recognizing the problem. The earlier depression is caught, the better the chance for a positive long-term outcome. Celebrities like Judd who come out and share their experiences with depression can act as a positive example for others who are suffering in silence; McConnell's staff's disrespect could do the opposite.
Published by Medicaldaily.com