McDonald's To Close More Restaurants Than It Opens For First Time Since 1970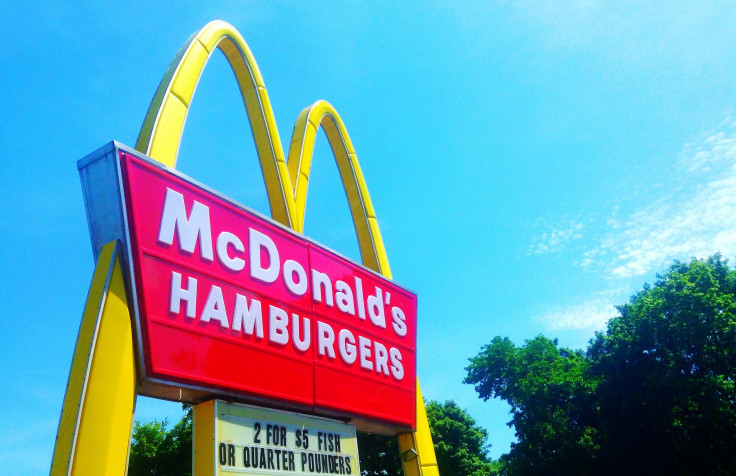 McDonald's is "trimming the fat" this year, closing more restaurants than it will be opening in the United States for the first time since 1970. While many believe this may have something to do with the trend toward healthy, natural foods and McDonald's shady history of processed products, representatives from McDonald's say they are not worried about the downscale.
According to Becca Hary, the number of restaurants closing will be "minimal" compared to the 14,300 locations in the United States. Though she declined to give an exact number, it was announced in April that McDonald's would be closing 700 failing restaurants globally this year. Could this possibly be the beginning of the end for one of the U.S.'s largest franchises, or is this just a momentary downsize to be followed by an inevitable "supersize"?
John Gordon, a restaurant industry analyst with Pacific Management Consulting Group told ABC that the closings boiled down to "a natural overconfidence". Since the day it opened its doors on April 15, 1955, McDonald's has known nothing but growth and prosperity. Becoming an international brand known for consistency and affordability, McDonald's was even able to thrive during the recession thanks to its Dollar Menu, and other new menu options like the McCafe.
But in recent years, other restaurants have been starting to outpace McDonald's, who still lacks in transparency when it comes to their food. Places like Chipotle and Panera bread that cater to its market base by providing fresh, unprocessed ingredients in their menu options have ushered in a new era of quality over price. There has also been a recent trend of more upscale burger places, like Five Guys Burger and Fries, that offer similar options to McDonald's, but with fresher ingredients.
Gordon believes that it's McDonald's inadequate response to this changing market that is causing the drop. "McDonald's is such an internally focused organization, it's a situation where you don't have a fresh perspective coming in," he said to ABC.
McDonald's executives have admitted to making mistakes in the past; they understand that they are often not with the times, and that past complicated menu options led to longer wait times for their customers. But other than some menu changes here and there, McDonald's has yet to make any major renovations to its image.
New U.S. CEO, Steve Easterbrook has said that some structural changes to the company will be made, revealing his plan to remove inhibiting layers of bureaucracy. Representatives from McDonald's also assured customers that closing restaurants was an inevitability of the industry, and did not affect sales. However, this year marks the first were closings outnumber openings. The company declined to offer any comment on whether McDonald's had experienced this in the past.
According to Hary, the closings, which include both franchises and company-owned locations, are all a part of a strategy to promote growth. She once again declined to offer a list of which locations will be closing.
When looking to other franchises, closings do sometimes help with overall strategies for expansion. Using Starbucks as an example, CEO Howard Schultz has been known to close hundreds of stores after he took charge of the company in 2008, and the Starbucks brand is still expanding.
"The only thing that stops growth is relevancy to the customer," said Mike Donahue, former chief of communications for McDonald's. But is McDonald's still relevant?
Numerically, it still appears that way. McDonald's is still the largest hamburger chain within the country, having more than twice the amount of locations as Burger King, the runner up. The only other restaurant chain that beats McDonald's in numbers is Subway, with 27,000 restaurants, but Subway still does not generate the revenue McDonald's does.
McDonald's also has a global basis that is continuing to grow; they plan to add 300 restaurants internationally in the near future.
Donahue says the company continues to tread on, unafraid. Many times in the past have people claimed McDonald's to be irrelevant, but it has continued to grow anyway. The closings are nothing more than "pruning the tree," as he says, and creating a stronger base for other stores.
Published by Medicaldaily.com