McDonald's Computerizes Menu And Rethinks Unhealthy Ingredients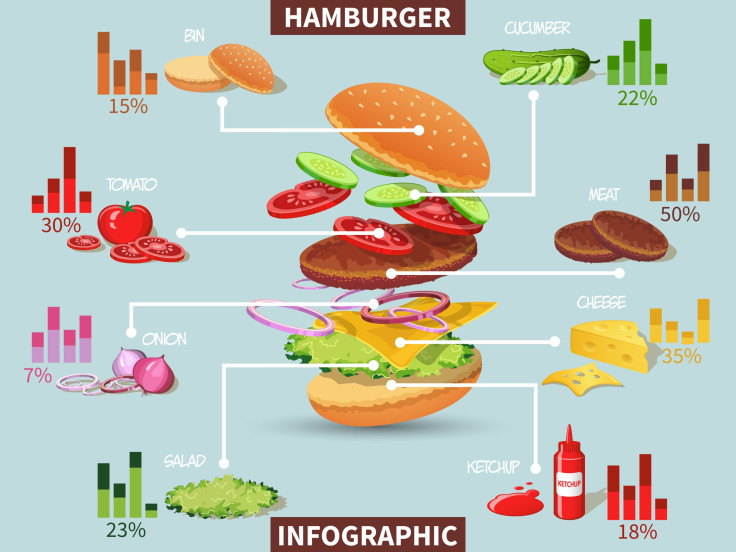 McDonald's is on a mission to convince customers it isn't selling unhealthy food with cheap ingredients. In order to change the fast food perception McDonald's has worked for years to create, the global chain is now revamping its menu, perhaps to show customers it's willing to change and cater to the needs of a more health-conscious consumer base.
"Why do we need to have preservatives in our food?" McDonald's USA president Mike Andres asked. "We probably don't."
Starting next month, Andres has ordered eight items to be cut from the Extra Value Meal menu across the country. Over the last 10 years, McDonald's has added 100 menu items, and now it wants to make the menus simpler by reducing quantity to increase quality of each individual item.
On Oct. 21, McDonald's reported another five percent decline in sales for its third quarter, according to Forbes. Desperate to not continue the plummeting trend into 2015, the chain is changing its menu by pulling out certain ingredients and adjusting its preparation processes to appeal to customers.
People are examining the fine print on nutrition labels and ingredient lists more closely, and McDonald's wants to be ready. Andres said the company goes through its cooking supplies quickly, so transitioning into recipes using newer, healthier ingredients should be relatively simple. It's also launched a new marketing wing specially designed to address any questions or concerns from customers— mainly to debunk myths and clarify rumors. For example, people were passing through the grapevine that there were worms in their burgers, which came to light as, thankfully, untrue.
'Create Your Taste'
In the new year, McDonald's will install new touch screen computers into 2,000 of its 14,000 U.S. locations for patrons to customize their burgers. It'll be an experiment to see how its customers interact with the new "Create Your Taste" program; however, it warns it may slow down the fast aspect of its fast food chains.
CEO Don Thompson admitted the company hasn't worked hard enough to meet the ever-evolving habits and changes of the younger generations. "We haven't been changing at the same rate as our customers' eating-out expectations," Thompson said in a conference call.
The executives at McDonald's have found from researching customers preferences that people in their 20s and 30s are all about customization. The company has already put in orders for new kitchen prep tables to accommodate to all of the specific (and possibly complicated) burger combinations of toppings, buns, and meats, they could be asked to create. The customizable items will be more expensive than the class Big Mac, but it's at a trial and error stage, and it won't be until next year's quarterly figures come in that we'll find out if the makeover made a difference to the pickier customer.
Published by Medicaldaily.com