McDonald's Criticized For Bringing Books To Happy Meals; 'Value The Meal' Campaign Calls It 'Thinly-Veiled Promotion'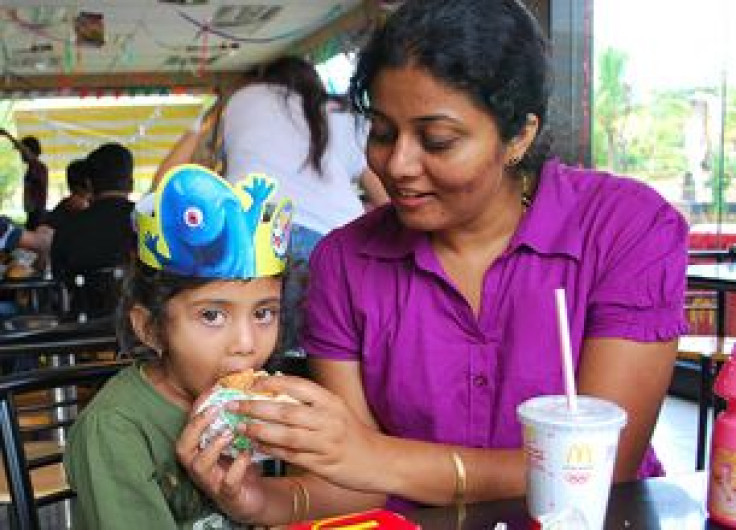 McDonald's, undergoing a marketing campaign to adjust its image and menu offerings to cater to a healthier population, has announced it will be giving out 20 million books to families in the U.S. along with its Happy Meals between November 1-14.
According to a company statement, the books will provide children with "nutrition, imagination and play to life in a fun way." The company will be offering its four original books as an addition to Happy Meals: "The Goat Who Ate Everything," "Deana's Big Dream," "Ant, Can't," and "Doddi the Dodo Goes to Orlando."
Along with Burger King, which recently introduced its new lower-calorie fries, "Satisfries," McDonald's has been working to bring healthier alternatives to its menu, like more fruits and vegetables. The fast food chain also added apple slices to kids meals with an option of milk rather than soda.
But an advocacy group, Corporate Accountability International, is criticizing McDonald's for bringing books into the mix, stating the corporation is "trying to earn undeserved goodwill from the growing number of parents and health advocates who are calling on them to stop marketing to kids," according to ABC News.
Corporate Accountability International's "Value the Meal" campaign director Sara Deon told ABC News that McDonald's book program as "a thinly-veiled promotion designed to get the brand in front of more kids and earn goodwill…By associating the brand with a message of healthy eating, it's tricking kids and parents into thinking that McDonald's has their best interests in mind."
The company will also be giving 100,000 of its books to the non-profit Reading is Fundamental.
Published by Medicaldaily.com