McDonald's 'Mega Potato' Tops The Calories Chart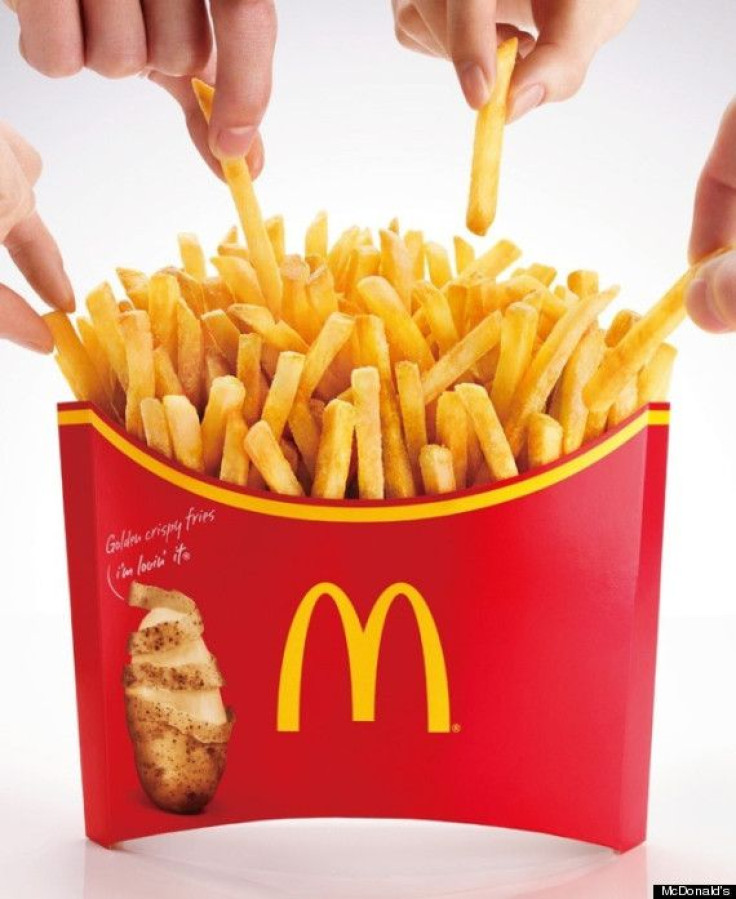 As if the nutritional standards of the McDonalds menu weren't low enough, the fast food restaurant's new menu option tops the calorie count of a quarter pounder with cheese, a 10-piece chicken McNugget, and even the ghastly Big Mac.
On Friday, McDonald's locations all over Japan released the Mega Potato, an order of fries twice the size of the regular large container. Estimated at around 1,140 calories, the mega-sized order of fries has replaced the Big Breakfast with Hotcakes as the McDonald's king of calories.
Another reason for french fry lovers to mob McDonald's across Japan is the price they're charging to clog your arteries. At 490 yen, or five dollars American, the option is less expensive than two separate large fry orders.
The limited time offer starting Friday May 24 is set to run through the month of June, JapanToday reported.
Other than the unnecessarily large quantity, what are some of the reasons this many french fries poses a potential risk for one's health? Regardless of the potato featured on a box of Mega Potato, this is still fried food, meaning a stoppage of blood flow to the heart, which is a main contributor to cardiovascular disease.
However, a recent study conducted by researchers in Spain analyzed the association of fried foods and the risk of coronary heart disease. According to their results, heart disease and mortality were not associated with fried foods because of the Mediterranean country's use of olive and sunflower oil for frying food. The results, however, may be different in other countries.
The American Heart Association recommends switching to a 0-gram trans-fat cooking oil if you can't kick that fried food addiction.
Published by Medicaldaily.com