McDonald's 'Mighty Wings': Fast Food Chain To Offer Chicken Wings Nationwide Starting In September, Here's Why [VIDEO]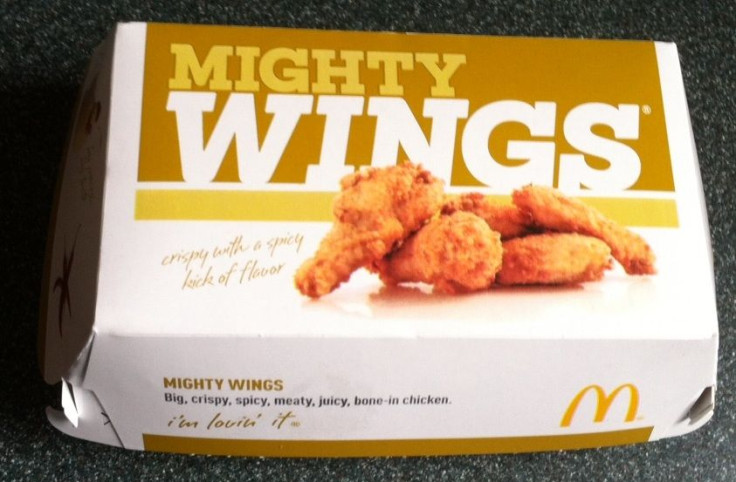 Just in time for football season. McDonald's confirmed Monday that it will begin serving Might Wings — its version of buffalo chicken wings — at stores across the country beginning Sept. 9.
According to USA Today, the wings will be breaded and seasoned with cayenne and chili pepper. They will be sold in packs of three, five, and 10. And customers will be able to choose from nine different dipping sauces including creamy ranch, spicy buffalo, and sweet chili. Pricing on the wings will start at $2.99.
"Wings is a major move," said Scott Hume, editor of the BurgerBusiness blog. "It's like the Colonel adding a cheeseburger."
Based on reports by GuestMetrics, wings are one of the fastest growing categories of fast food. Last year, wing sales topped $8 million.
Mighty Wings are only making a trial run, though, according to reports. They will be in every store nationwide by Sept. 24 and will stop being served in late November. The wings were a big hit when they were tested in Chicago and Atlanta last year. McDonald's hopes that success will carry over nationwide.
Published by Medicaldaily.com