McDonald's To Post Calorie Listings Nationwide, Add More Healthy Alternatives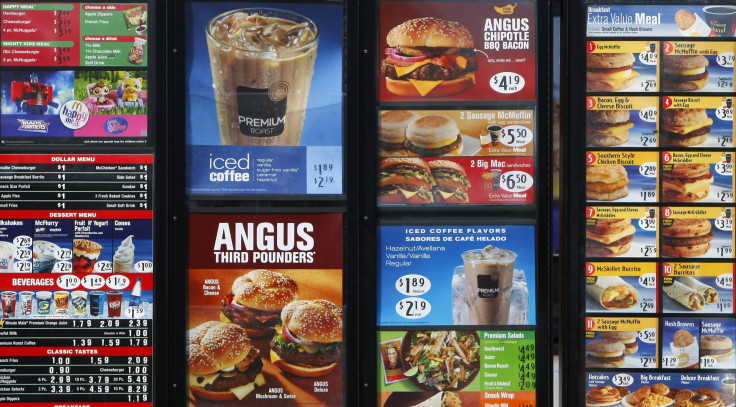 The fast-food giant and the home of the infamous Big Mac, McDonald's, has announced, starting next week, it will begin listing calorie information at more than 14,000 restaurants across the country.
Over the years McDonald's has been in the hot seat for offering too few healthy alternatives on their menus. Along with calorie listings, the fast-food company announced the new menus will also contain healthier choices in order to battle the obesity epidemic. The company said the new menus will offer more fruits and vegetables, such as blueberries and cucumbers, this season.
Many health experts believe the fast-food chain that serves more than 25 million individual's a day has not done a good job to thwart obesity. McDonald's believes they are making headway by cutting the portion of French fries offered in Happy Meals and adding apples to every order.
Currently fast-food restaurants are not mandated to provide calorie listings. However, last April the Food and Drug Administration proposed labeling requirements. The menu labeling proposal will require food restaurants, which are a part of a chain with 20 or more locations doing business under the same name, to add calorie listings on menus.
According to Department of Health and Human Services Secretary Kathleen Sebelius, giving individuals clear nutritional information can make it easier for them to make a healthier choice.
Other health specialists such as Marion Nestle, a professor of nutrition and public health at New York University, believe McDonald's is just taking advantage of early publicity, since the tactic will soon become a national requirement.
However, in a statement Jan Fields, president of McDonald's USA said, "At McDonald's, we recognize customers want to know more about the nutrition content of the food and beverages they order. As a company that has provided nutrition information for more than 30 years, we are pleased to add to the ways we make nutrition information available to our customers and employees."
Published by Medicaldaily.com