Mea Culpa: Romanian Man Regrets Swallowing Fork In Drunken Bet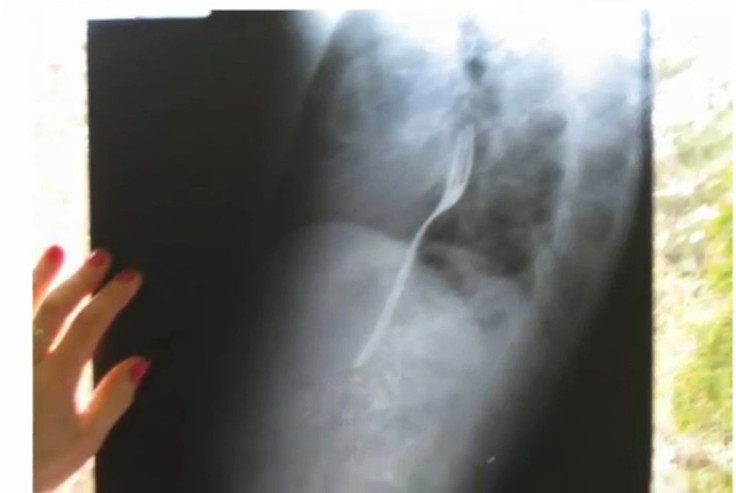 The comedian Billy Crystal once described the essential difference between class clown and class comedian: One is running shirtless at halftime, with clothespins affixed to his nipples, and the other is the one who convinced him to do so.
Clearly, 25-year-old Radu Calincescu of Bacau, Romania falls into the former category. The former "class clown" gained international notoriety this week after swallowing a fork in a drunken bet. X-rays taken at the local hospital later revealed the fork lodged inside his chest cavity but posing no threat to internal organs.
"I had been drinking and I bet with my friend that I could swallow the fork without getting hurt. I put the fork in my mouth and managed to swallow it," Calincescu told The Daily Mail.
"I realize now it was a very stupid thing to do. I don't think I will be taking part in any bets for a while."
According to one popular health website in the United Kingdom, "the ingestion of foreign bodies is most commonly a problem in young children aged 6 months to 5 years, but can affect children of all ages."
Published by Medicaldaily.com