Measles Outbreak In Ohio Adds 68 To Growing List Of U.S. Cases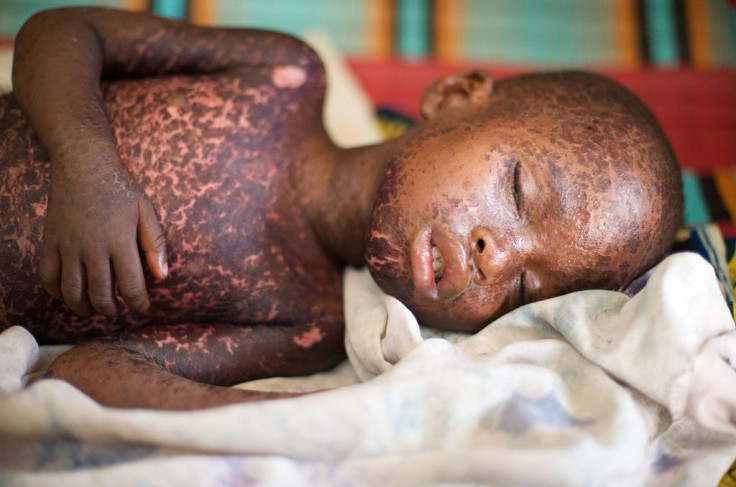 Measles cases in the U.S. have reached an 18-year high, and the numbers keep growing. Sixty-eight new cases were reported in Ohio on Tuesday, adding to a nationwide outbreak of a disease that was once eradicated.
Since the New Year, 187 measles cases have been reported, spanning from California to Hawaii and New York to Texas. In all, 15 percent of outbreaks accounted for 69 percent of reported cases, according to the Centers for Disease Control and Prevention (CDC).
The Ohio outbreak, 40 cases of which come from Knox County, adds to these numbers, and began after a group of unvaccinated travelers from Christian Aid Ministries returned from a trip to the Philippines, where measles is prevalent among the population, affecting as many as 20,000 people, CNN reported. Four people from the group became infected, and it subsequently spread to others in the community.
Measles is a respiratory disease caused by a virus with the same name, which normally grows in the back of the throat and lungs. It causes a person to experience fever, runny nose, cough, and rashes around their body. Among children, one in 10 is likely to also develop an ear infection, and one in 20 may develop pneumonia.
It's able to linger in the air for hours after an infected person leaves the vicinity, and is so contagious that any child who isn't immune to it and unknowingly makes contact with it is likely to get the disease. Someone who gets the disease may also become contagious as early as four days before they begin experiencing symptoms, making it that much more likely to infect.
"There's a good chance that someone who doesn't know they have been exposed will pass the virus on to the non-Amish population — who we commonly refer to as the English," said Julie Miller, health commissioner of Knox County, according to NBC News. While it's against their custom to get vaccinated, many Amish have been willing to work with health authorities to get vaccinated. Even those missionaries who returned from the Philippines said that they would have gotten vaccinated had they known about the outbreak in the Pacific-Island nation.
The measles is spreading at such a fast rate, in part, because many doctors aren't familiar with the disease. "Because of the success of the measles vaccine, many clinicians have never seen measles and may not be able to recognize its features," Dr. Julia Sammons wrote in a commentary published in Annals of Internal Medicine.
But health care providers have been working to update clinicians on the signs and symptoms of the disease, showing doctors photos of the disease and handing out instructions on how to diagnose patients. In a 2013 article on CNN, Tom Frieden, the director of the CDC, wrote that "although most of us don't realize it because it is so rare in our country, measles is a serious disease." Well, it seems that more of us may soon see what it looks like if the outbreaks aren't contained.
Published by Medicaldaily.com