For Measles Vaccine, Earlier Is Better: Delayed Delivery Tied To Infant Seizures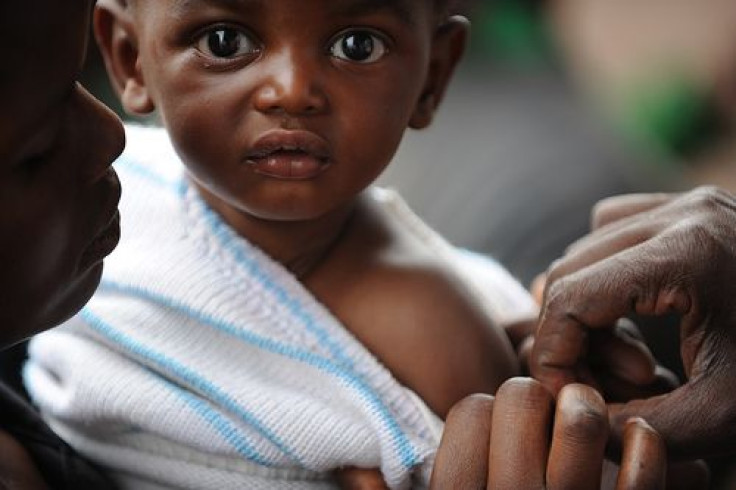 Delaying a newborn's measles vaccination may put the child at risk in more ways than you think, according to new evidence from Kaiser Permanente's Vaccine Study Center. The investigation suggests that there is a precise window of time for the measles, mumps, and rubella vaccination, and missing the window could double children's chances for seizures.
A considerable number of parents remain hesitant toward childhood immunizations for measles, mumps, rubella, and varicella — MMRV — despite substantial evidence that the MMR vaccine is safe. The undertreatment of measles is particularly troubling, given a precipitous rise in U.S. cases over the last few years.
So far in 2013, the Centers for Disease Control and Prevention have recorded 159 cases, which is already more than double the regular annual average of 60. In 92 percent of the measles case from this year, the children were unvaccinated.
If this pace continues, this year's outbreak will surpass 2011's shocking total of 222 incidents and would be the worst epidemic since 1996.
Waiting but ultimately deciding to immunize a child comes with its own set of severe risks according to this Kaiser Permanente study, which examined the health outcomes of 840,000 kids who received a measles vaccine from 2001 to 2011.
The MMR vaccine comes in two parts, and doctors recommended that the first dose be administered between 12-15 months and the other at 4-6 years of age. However, some kids don't receive the first dose until 23 months, as their parents mull the decision.
Some doubts revolve around the immediate side effects of the vaccine, which include fevers that typically occur within seven to 10 days of immunization. These fevers are also connected with seizures, although both of these adverse events are rare — for instance, they occurred in less than one percent of the 840,000 vaccinations reviewed in this study.
"Medically attended febrile seizures following immunization with measles-containing vaccines are not common events," said senior author Dr. Nicola Klein, the co-director of the Kaiser's Vaccine Study Center. "Concerned parents should understand that the risk for febrile seizures after any measles-containing vaccine is low — less than one febrile seizure per 1,000 injections."
The researchers found, however, that delaying the MMR vaccination only made the situation worse. Seizures were twice as likely in children who received the first dose between 16 and 23 months versus those who were immunized between 12 and 15 months. The occurence of fevers was also significantly elevated by waiting.
"Many parents delay vaccines to minimize the risk for an adverse event," pediatrician Dr. Kristen Feemster of the University of Pennsylvania wrote in response to the findings. "In this case, the results suggest that delaying administration of measles-containing vaccines increases the risk of fever and seizures, the majority of which were febrile seizures."
Dr. Feemster, who did not participate in the work, continued: "The results from this study should provide evidence that if vaccine safety is a concern, the currently recommended schedule is the best choice for preventing disease and minimizing adverse events."
Sources: Rowhani-Rahbar A, Fireman B, Lewis E, et al. Effect of Age on the Risk of Fever and Seizures Following Immunization With Measles-Containing Vaccines in Children. JAMA Pediatrics. 2013.
Feemster KA. Delaying Vaccination Is Not a Safer Choice. JAMA Pediatrics. 2013.
Published by Medicaldaily.com