Medical Aid Group Shares Upsetting Survivor Accounts from South Sudan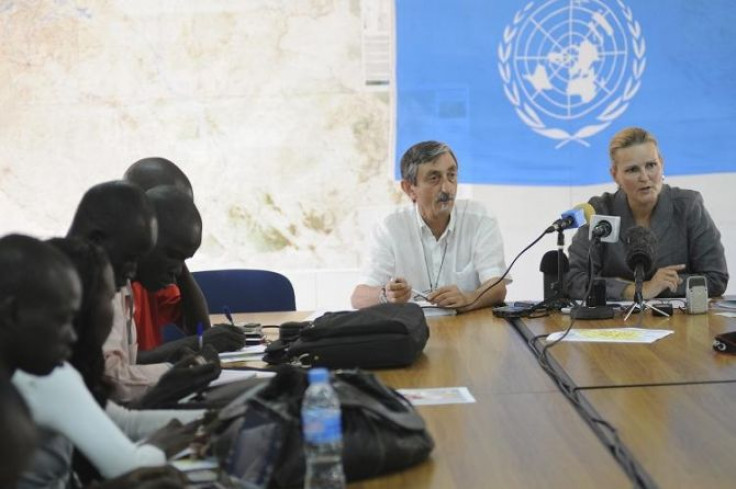 The medical aid group Doctors Without Borders has treated 47 patients for gunshot wounds and 43 others for stab wounds and beatings since re-launching emergency medical activities in South Sudan's Pibor County earlier this month.
The group, also known as Médecins Sans Frontières (MSF), has run medical facilities in South Sudan since 1978. It was forced to temporarily abandon operations in Lekwongole, Pibor, and Peiri after facilities were targeted and either destroyed or ransacked during inter-communal violence.
The United Nations estimates more than 120,000 people need humanitarian aid after Lou Nuer fighters attacked Murle communities in December.
In Pibor, the MSF is still missing 25 of their 156 locally recruited staff, and thousands of civilians have fled into the wilderness with little shelter and limited access to food. The group's hospital is continuing to treat wounded survivors, some infected after weeks of hiding.
"For the civilians in this part of South Sudan, the fear of having to flee their homes or being killed is very real," said MSF head of mission Jose Hulsenbek.
Today the MSF released first-hand accounts of the violence in the region. They include a 24 year-old woman who was shot in the leg and cheek while her three year-old daughter was abducted.
"We ran and tried to hide in the high grass when we heard them approaching, but they heard my child crying," she said. "I was shot in the leg so I fell down. They came over to me and shot me in the head to make sure I was dead and left me there for dead."
The woman was able to crawl to a river and survived for eight days in the wilderness, but has no idea what happened to her daughter.
"After these attacks many women and children are coming to us shot, stabbed, beaten," said Colette Gadenne, MSF operations coordinator for South Sudan. "They try to keep safe by hiding in the bush, but it seems that even running away is not enough."
Published by Medicaldaily.com