Medical Alert Device Gets Tangled On Woman's Walker, Strangles Her To Death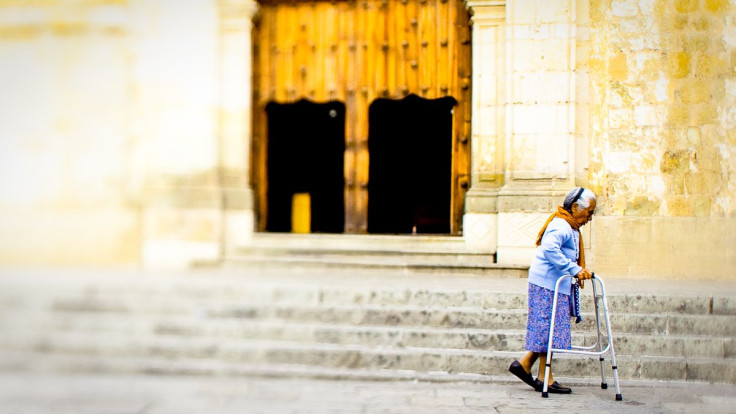 An 86-year-old Pennsylvania woman was strangled last week when the device she wore around her neck to alert authorities in case of an accident became entangled with her walker.
On February 15, a visiting nurse found Roseann J. DiFrancesco, of New Cumberland Pa., dead on her bathroom floor, Penn Live reported. According to Cumberland County Coroner Charles Hall, all signs point to a"freak accident" as the cause of death. Reportedly, the lanyard on the medical device caught on the walker, causing DiFrancesco's upper torso to be suspended above the floor, putting significant pressure on her neck. Eventually, the air and blood supply were completely cut off and as a result, DiFrancesco died.
The device is made up of a simple button pendent attached to a lanyard. Users can press the button to summon help in the event of an emergency. Although the devices have existed since the 1970's, today's technology allows users to go beyond the initial alert system and actually have a two-way conversation with a help-center. Unintentional falls are the number-one cause of accidental deaths among those 65 and older, and some devices are also equipped with automatic fall detection technology. However, Consumer Reports notes that this is not always 100 percent accurate and often costs extra on top of the initial cost.
Due to disagreements over the benefits of breakaway lanyards, not all are equipped with this this feature. As a result, the lanyard comes with the risk of becoming entangled with nearby objects. This is not the first time that the medical alert technology was associated with an injury or fatality. Although the specific brand worn by DiFranceso was not made known, in 2009, The U.S. Food and Drug Administration issued a warning specifically against Philips Lifeline brand of medical alerts. According to the warning, between 1998 and 2009 at least six injuries and deaths were related specifically to Philips Lifeline — a brand of alerts without a breakaway lanyard.
According to the FDA statement, due to the unbreakable lanyards, "there is a risk of choking, including the possibility of serious injury or death" especially for those "who use wheelchairs, walkers, beds with guard rails, or other objects that could entangle with a neck cord." A lanyard that wraps around the wrist may be best for at-risk users.
Published by Medicaldaily.com