Medical Breakthroughs And Discoveries In 2014 That Prove The Future Really Is Here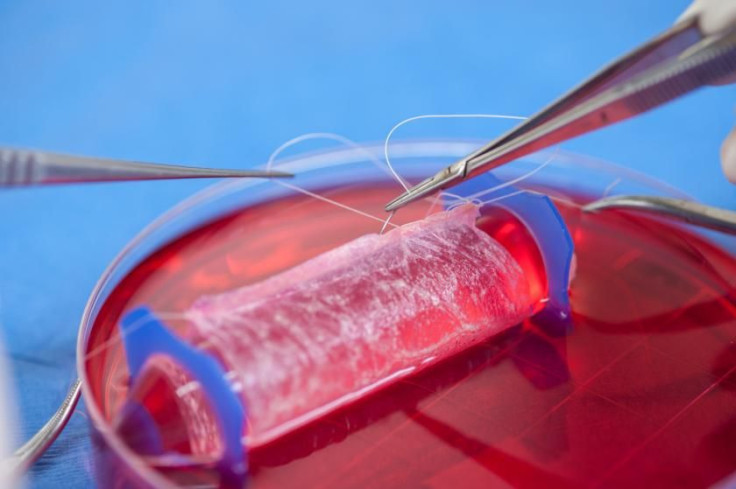 The best thing about medicine is that it's always finding ways to reinvent itself. This year has been a great year for health innovation, and humans are living longer and healthier lives than ever before. Here's a breakdown of some medical breakthroughs that we at Medical Daily felt truly stood out this year.
Heart Transplant From A Cadaver
When it comes to body transplants, it's pretty much a necessity that the donor is alive, but this year all that changed. In October, a team of Australian scientists made history when they revived dead hearts from cadavers and successfully transplanted them into awaiting patients.
About 20 minutes after the hearts had stopped beating, doctors put them inside a machine, dubbed the "heart in a box," which supplied the vital organ with oxygen. After removing the heart from the box it was injected with a preservation solution, designed to keep it fresh. This was done thanks to a perfusion-based machine, named OCS-HEART.
"So those two things coming together [the console and preservation solution] almost like a perfect storm, have allowed this sort of transplantation of a heart that's stopped beating to occur," Professor Bob Graham, executive director of the Victor Chang Institute, the facility behind the preservation solution, told ABC News.
Measles Vaccine Makes Cancer Undetectable
2014 has seen a lot of innovations in cancer treatment, but one of the most remarkable was seen in May, when a measles vaccine overdose made one woman's blood cancer go into complete remission. Stacy Erholz was injected with a truly tremendous amount of the measles vaccine, a treatment which ended up targeting and killing her blood cancer.
It's a landmark. We've known for a long time that we can give a virus intravenously and destroy metastic cancer in mice. Nobody's shown that you can do that in people before," said Dr. Stephen Russell, lead researcher of the project, the Star Tribune Health reported.
"Without trying to hype it too much, it is a very significant discovery," Dr. John C. Bell for the Centre for Innovative Cancer Research in Ottawa added to the online publication.
Surgeons Use 3D Printer To Perform World's First Skull Transplant
The year 2014 has been great for 3D technology, as we've learned that it can not only help make our lives easier, but also help make them longer. In May, a team of surgeons from the Netherlands performed the world's first complete skill transplant using a plastic tailor-made 3D-printed piece.
The recipient of the printed skull was a 22-year-old woman suffering from a condition that thickened the bone structure on the skull. This increased the pressure on her brain and seriously affected her ability to function normally.
"We used to create an implant by hand in the operating theater using a kind of cement, but those implants did not have a very good fit," Dr. Bon Verweij, leader of the team at University Medical Center in Utretch, said in a statement. "Now we can use 3D printing to ensure that these components are an exact fit. This has major advantages, not only cosmetically, but also because patients often have better brain function compared with the old method."
Following the operation, the patient reported that she had regained her vision and was able to return to work.
"There are almost no traces that she had any surgery at all," Verweij said.
Lab-Grown Vaginas
This year doctors revisited four teenage girls who were fitted with the world's first lab-grown vaginas, and reported that they are still enjoying normal, pain-free function, Medical Daily reported. Eight years ago, the girls, who were born with a genetic disease that prevented their reproductive organs from fully forming, were fitted with vaginas constructed from samples of their own muscles and cells. These samples were then expanded in the laboratory and engineered into the shape of a vagina with the help of biodegradable scaffolding.
The follow-up study demonstrated that vaginal organs can not only be constructed in a lab, but also successfully implanted in humans, lead researcher Dr. Anthony Atala explained in the press release. "This may represent a new option for patients who require vaginal reconstructive surgeries."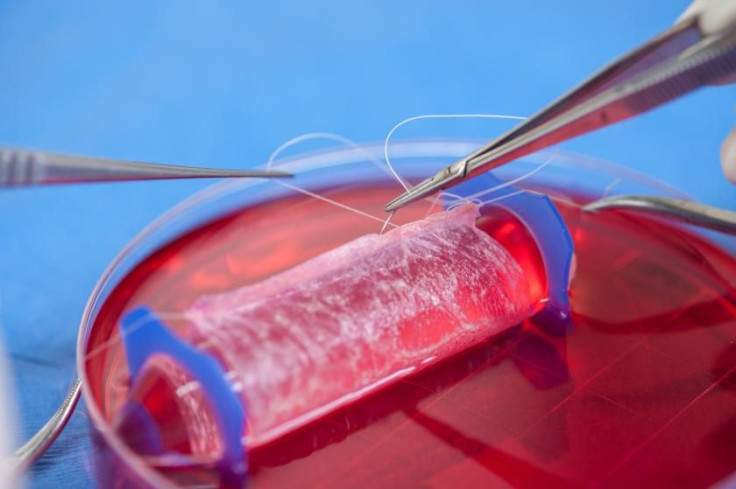 Prosthesis Which Converts Muscle Signals Into Movement
2014 saw the arrival of the most complex prosthesis technology to date. In May, the Food and Drug Administration approved the marketing of the first prosthetic arm that translates electrical signals from people's muscles to help them perform tasks with the upmost accuracy.
The arm, known as the DEKA Arm System, controls movement via electromyogram electrose. This allows people with certain types of amputations to have a new prosthesis option.
"The DEKA Arm System may allow some people to perform more complex tasks than they can with current prostheses in a way that more closely resembles the natural motion of the arm," explained Christian Foreman, director of the Office of Device Evaluation at the FDA's Center for Devices and Radiological Health, in a news release.
Subjects who used the arm were able to complete tasks such as stacking cones, moving objects, shaking hands, and most importantly feed themselves.
Legally Blind Can See With Bionic Eye
The bionic eye was dramatically improved in 2014, allowing the legally blind to do finally see, as they had long dreamed. Larry Hester was one of those to have his life dramatically changed by the bionic eye in 2014 when, after nearly 33 years of blindness, his sight was restored thanks to the bionic eye.
The bionic eye, known as the Argus II Retinal Prosthesis System, was approved by the FDA in 2013, but this year engineers further improved its visual system. It is the world's first implanted device to treat people with retinitis pigmentosa, one of the leading causes of blindness. The bionic eye consists of a device implanted into the eye, a video camera in a pair of glasses, and a video processing unit carried by the patient. For now, Hester is only able to see light again, but for the 66-year-old tire salesman, it's more than expected.
"The light is so basic and probably wouldn't have significance to anybody else. But to me it's meaning I can see light. And we can go from here," he said.
Longest-Ever Preservation of Lungs Outside The Body
Transplant specialists at University Hospitals Leuven in Belgium were able to preserve donor lungs outside of a human body for a full 11 hours, the longest time in medical history. The feat was possible thanks to OCS LUNG, a perfusion-based machine that supplies the quarantined lungs with a continual, refreshing supply of oxygen.
"The machine enabled us to keep the lungs outside the body for more than 11 hours with no negative effects," Dr. Dirk Van Raemdonck, who helped perform the operation told KU LEUVEN, adding that it was "the longest period ever reported — a world first."
The machine is now commercially available in Europe and Australia, clinical trials in the U.S. are expected to start soon.
Published by Medicaldaily.com