Medical Daily's Pick: Ant-Aging Cream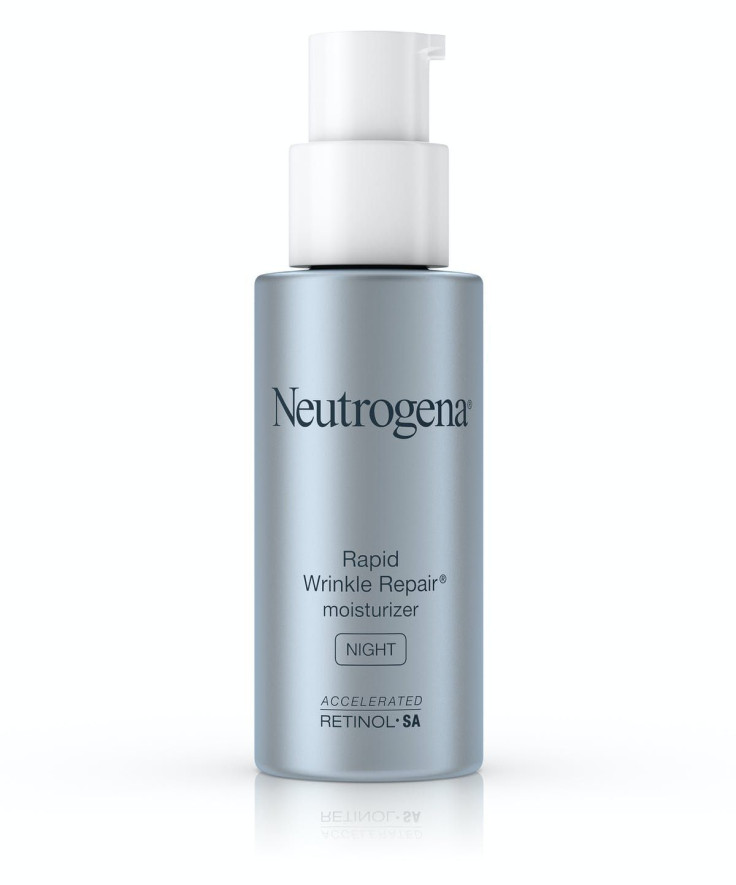 While age may bring wisdom with experience it also brings crow's feet and wrinkles. There's nothing wrong with smile lines and sunspots but that doesn't mean you have to like them. Lots of people apparently don't: The anti-aging industry is expected to become a $83.2 billion market by 2027.
There is no fountain of youth or secret potion to make you magically look younger, but there are products that can help. Neutrogena Rapid Wrinkle Repair Night Moisturizer is one of them.
This product contains the three building blocks of standard anti-aging products: retinol SA to help keep your skin's surface smooth and healthy; hyaluronic acid to help keep it hydrated and moisturized; and glucose complex to help lock in that moisture and keep your skin looking young for longer. All three come together to make a neck and face moisturizer that is highly effective in reducing stubborn wrinkles, fine lines, and crow's feet, all while helping brighten and even out your skin tone.
Rapid Wrinkle Repair is well reviewed. Many reviewers said it helped reduce their fine lines and wrinkles, " This whole line is the best I have found for my skin. It really delivers." said one happy user. "My skin had never looked so good! Noticeable results in a short time. Love this stuff," said another . There are even reviews from doctors that said it's a highly effective moisturizer, especially for the price.
Neutrogena Rapid Wrinkle Repair Night Moisturizer is a well respected product with a highly competitive price.
Medically reviewed by Yvonne Stolworthy, MSN, RN
Published by Medicaldaily.com