Medical Marijuana Achieves 'Complete Remission' Of Crohn's Disease; Drug Improves Appetite And Sleep Function, With No Side Effects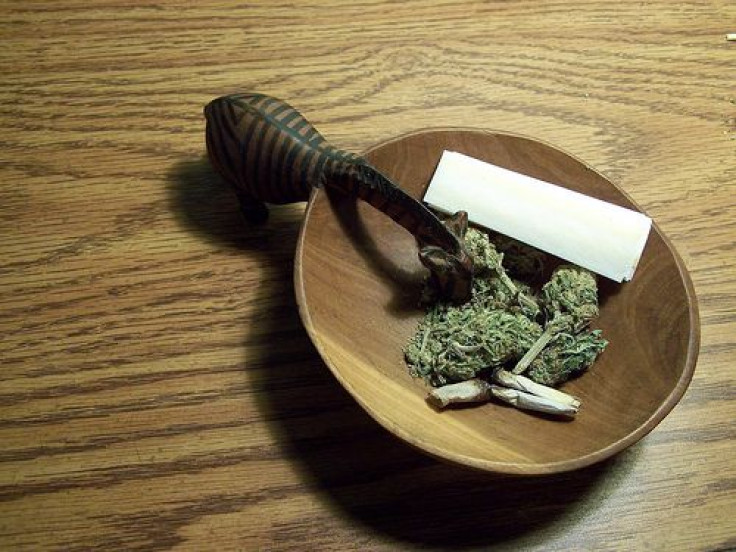 Crohn's disease, one of several inflammatory bowel diseases, achieved "complete remission" in nearly half the subjects of one study that were exposed to smoking medical marijuana on a regular basis.
Published in the journal Clinical Gastroenterology and Hepatology, the study examined the effects of consistent marijuana use on Crohn's patients who suffered from severe cases of the disease. The results of the 21-subject study point toward the drug's anti-inflammatory properties as being responsible for quieting symptoms in many patients, and even reaching total remission in others.
The Disease: Causes, Symptoms, And Treatments
Often mischaracterized as an autoimmune disease, Crohn's disease is in fact an immune deficiency state. Arising from a host of genetic, environmental, and immunological factors, the disease causes a chronic inflammatory disorder that attacks the person's gastrointestinal tract — anywhere from the mouth to the anus — in order to fight the body's antigens that otherwise do no harm. Symptoms of the disease range from mild abdominal pain to more severe cases of bloody diarrhea, nausea, vomiting, weight loss, and fevers.
There is no cure for Crohn's; however, various methods are aimed at limiting flare ups and keeping the disease in remission. Treatments, like disease severity, fall on a spectrum depending on the person. Simple dietary changes suffice for some, while invasive surgery to remove the affected area may be needed for others. Corticosteroids and other medications are also prescribed for less severe cases.
The disease affects around 400,000 to 600,000 people in North America, although many people do not get diagnosed until they've had the disease for years, simply because no symptoms were present.
The Study And Its Findings
Scientists at Meir Medical Center in Israel wanted to examine the effects of Cannabis sativa on patients with severe Crohn's disease, relying on the underlying drug's anti-inflammatory effects in treating other ailments, such as arthritis and multiple sclerosis.
"The marijuana plant Cannabis sativa has been reported to produce beneficial effects for patients with inflammatory bowel diseases, but this has not been investigated in controlled trials," the researchers wrote. "We performed a prospective trial to determine whether cannabis can induce remission in patients with Crohn's disease."
Twenty-one people with severe, intractable Crohn's comprised the study. Out of those 21, 11 subjects smoked two joints a day for eight weeks. The other 10 made up the placebo group.
The results were particularly telling, according to the researchers. In total, five of the 11 subjects smoking marijuana daily achieved total remission of their Crohn's. They reported greater appetites and sleep patterns. (People with severe cases of Crohn's sometimes defecate 20 times per day, and may even wake up at night to do so.) Moreover, "a clinical response" was found in 10 of those 11. Only four of the 10 placebo subjects reported any improvements.
These findings, argued the researchers, demonstrate how "THC-rich cannabis produced significant clinical, steroid-free benefits to 11 patients with active Crohn's disease, compared with placebo, without side effects."
The researchers were hesitant to call the study a total success, however, saying that the "primary end point of the study (induction of remission) was not achieved," despite the five of 11 people who reported those effects.
Still, they noted that their findings merit further attention. "Further studies, with larger patient groups and a nonsmoking mode of intake, are warranted," they wrote, pointing to the potentially diminished effects of smoking marijuana, as opposed to extracting the anti-inflammatory drugs directly from the plant.
Source: Naftali T, Lihi BL, Iris D. Cannabis Induces a Clinical Response in Patients With Crohn's Disease: A Prospective Placebo-Controlled Study. Clinical Gastroenterology and Hepatology. 2013.
Published by Medicaldaily.com