Medical Marijuana Goes Kosher In NY: Dispensaries Seek Certification In Anticipation Of Compassionate Care Act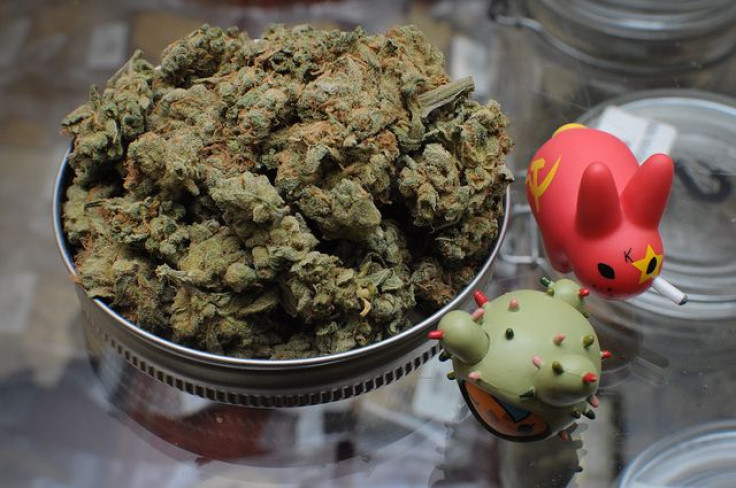 In July 2014, the New York State Legislature enacted the Compassionate Care Act to implement a medical marijuana program, yet the regulations regarding dispensaries have not yet been worked out, so this health product may not be available for some months. However, Othodox Jews in the state have already moved to establish a clear path to access, The Jewish Daily Forward reported. Kosher medical marijuana will soon be available in the state.
Rabbi Moshe Elefant of the Orthodox Union's kosher certification agency told the New York Post several companies, including a Colorado dispensary, want to obtain the kosher seal of approval for medical marijuana and have held "preliminary discussions" with him. He noted that marijuana has clear medical benefits, so unlike cigarette and e-cigarette manufacturers, which have been rejected for kosher certification, the Orthodox Union "would not have a problem certifying" marijuana.
Regulations, New York Style
In New York State, the Medical Marijuana Program will make medical marijuana accessible to patients with cancer, HIV/AIDS, Lou Gehrig's disease (ALS), Parkinson's disease, multiple sclerosis, damage to the nervous tissue of the spinal cord, epilepsy, inflammatory bowel disease, neuropathies, and Huntington's disease. Acting State Health Commissioner Dr. Howard Zucker may expand the list of eligible conditions and he has begun to explore the possibility of access for children suffering from epilepsy.
While some Jews believe the line between medical marijuana and recreational marijuana is clear, with the former permissible and the latter not, critics say such distinctions need more explanation. Why are cigarettes and alcohol permissible under Jewish law while marijuana is not? Rabbi J. David Bleich, who teaches medical ethics at Yeshiva University, told the Forward that medical marijuana is "a perfectly acceptable use of a plant that grows in God's garden," while recreational use is "pleasure for pleasure's sake," and "certainly not that to which a Jew should aspire." His thoughts find resonance in Israel, which has one of the most progressive medical marijuana programs in the world. It is home to more than 11,000 card-carrying medical cannabis recipients in addition to kosher-certified products.
In December 2014, Governor Cuomo announced his proposed regulations for the state's medical marijuana program. Under these regulations, designated caregivers will be granted access to medical marijuana as well and patients will be able to legally possess no more than a 30-day supply, which must be kept in the original packaging. Only medical marijuana dosage forms approved by the health department will be allowed. Once some form of the proposed regulations are adopted, the state's department of health will begin accepting applications from potential patients, practitioners, and manufacturers.
Published by Medicaldaily.com