Medical Marijuana In New York: Gov. Cuomo To Legalize Cannabis, Albeit With Limited Availability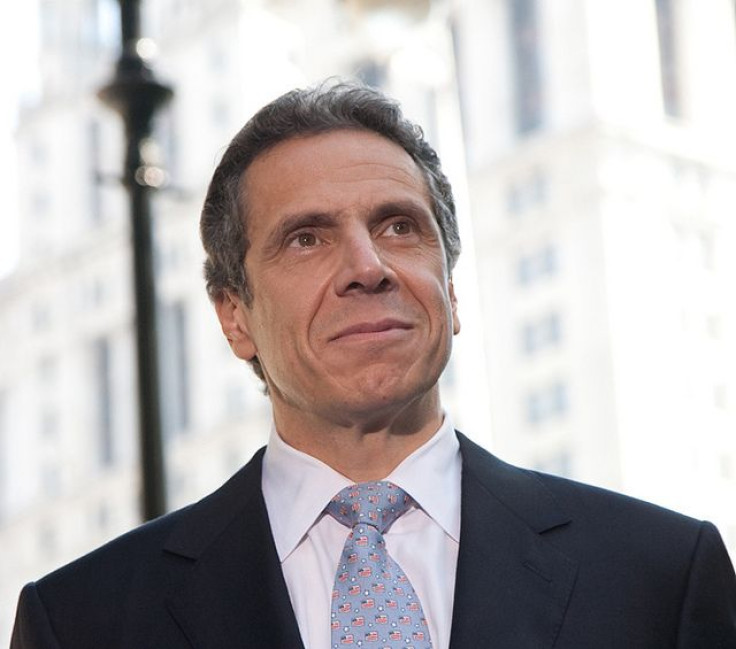 In yet another move that highlights the nation's shifting attitude toward medical marijuana, New York Governor Andrew Cuomo plans to legalize it with an executive order, effectively bypassing legislative action. The initiative, however, will come with stringent rules and have limited availability.
The plan, which Cuomo is expected to announce on Wednesday at the annual State of the State address, will make medical marijuana available in about 20 hospitals throughout the state. Cuomo will be able to bypass legislative approval because he is simply reviving a provision in the public health law that was passed in 1980. The provision allowed for the use of controlled substances to cancer and glaucoma patients as well as those suffering from other diseases — these will be determined by the New York State Department of Health, The New York Times reported.
"This is a huge turning point," Gabriel Sayegh, New York State director of the Drug Policy Alliance, told Bloomberg. The Cuomo administration briefed Sayegh on the plan on Saturday. "One of the most powerful and prominent governors in the country not only changed his mind, but has also said he's not going to wait around for the Senate to act."
Indeed, the governor's initiative is a huge reversal from where he stood regarding the legalization of medical marijuana as recently as April, when he told reporters that he understood both the pros and cons of the argument. "We are looking at it, but at this point, I don't support medical marijuana," he said, according to USA Today.
The initiative would be one of many other instances in which Cuomo has made an effort to institute a major social policy change — He was behind both the legalization of same-sex marriage in 2011 and stricter gun laws after the Newtown massacre. And with the chance to be re-elected later this year, making medical marijuana available could strengthen his popularity. According to a May survey from Siena College, 82 percent of New York voters support the legalization of medical marijuana.
The policy change, however, will only be a mild step in the direction of a more far-reaching program. "(Cuomo) can take (this step) without the need for further legislation," State Assemblyman Richard Gottfried, who has advocated for medical marijuana reform, told CNN. " But to have a truly comprehensive and well-working system will take legislation."
Cuomo's initiative would make New York the 21st state to allow the use of medical marijuana. It follows a growing trend of relaxing marijuana laws across the country, where 20 other states and the District of Columbia allow for its use in varying ways — as of January 1, it became legal for citizens of Colorado who were over 21 years old to buy marijuana for recreational use. Additionally, three states that border New York —Connecticut, Vermony, and New Jersey — allow medical marijuana use.
Published by Medicaldaily.com