For Medical Professionals, Technology-as-a-Service is the Future with MedOptic Software
A Florida medtech startup just announced the launch of its MedOptic software, allowing for students, trainees, and surgeons to stream into surgeries in real time with 3D capabilities .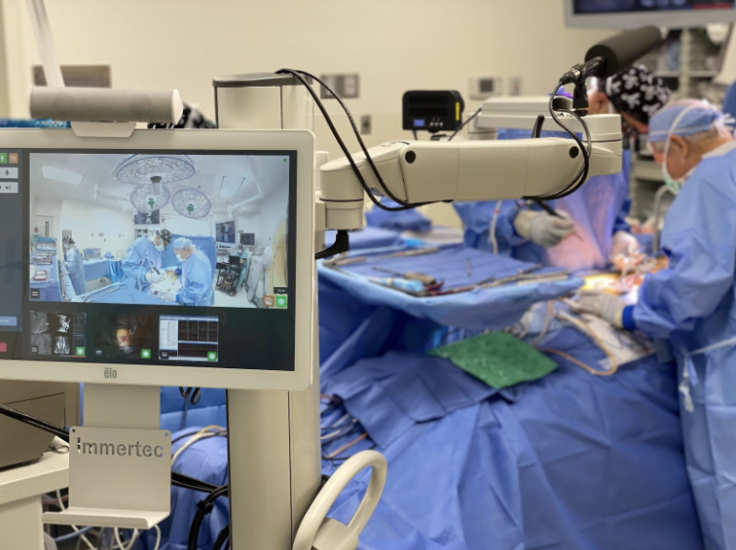 Prior to the COVID-19 pandemic, lawyers and medical professionals were required to attend in-person training events to stay compliant with their state licensing requirements--otherwise known as continuing education, a process that requires lawyers and surgeons to take significant time away from their patients, families, and practices.
Back in March, the U.S. Department of Health and Human Services addressed the now complicated requirements imposed by states, announcing that covered health care providers could still comply with state requirements remotely. Specifically, HHS authorized the use of popular applications that allow for video chats, including Apple's FaceTime, Facebook Messenger video chat, Google Hangouts video, Zoom, or Skype, to provide telehealth without risk that OCR might seek to impose a penalty for noncompliance with the HIPAA Rules related to the good faith provision of telehealth during the COVID-19 pandemic.
Of course, with industry after industry migrating and converting its infrastructure to digital, the medical field has started looking to medical technology-as-a-service. Straight out of Tampa comes Immertec, an award-winning medtech company, which launched in 2017. The company just announced the launch of its new Medoptic platform, a technology-as-a-service for surgical training.
The company's real-time VR platform allows surgeons to instantly train on new medical devices, learn modern surgical procedures and collaborate on surgical cases from anywhere. Currently, it is the only real-time 3D surgical training VR platform that allows surgeons to virtually scrub into a live procedure from their home or office through a VR headset.
Back in October, St. Mary's Medical Center & the Palm Beach Children's Hospital hosted the first case study of Immertec Medoptic technology, featuring orthopedic spine surgeon on staff, Dr. John Asghar, as the world's first surgeon to use Immertec's Medoptic technology.
We took a closer look behind the technology which comprises three features--the core 3D teleconferencing technology, the mobile scheduling app, and VR headsets loaned to trainees. The benefit of the 3D video with audio conferencing for collaboration and communication in real-time.
In July, the company closed the round with $12 million, expanding Medoptic to multiple locations and formally launched the product on Android and iOS app stores. The new funding has allowed Immertec to build out a strong leadership team, including a chief operating officer, chief commercialization officer, VPs, and director-level team members from Apple, Microsoft, Surgical Intuitive, Stryker and Magic Leap.
"Training surgeons on innovative procedures and devices is unnecessarily difficult, expensive and time-consuming. Learning logistics shouldn't be so demanding on surgeons," said Erik Maltais, CEO of Immertec. "Physician burnout and unnecessary patients suffering from lack of access to advanced surgical techniques are unacceptable. Medoptic leverages VR innovations to decrease these barriers and increase surgeon exposure to operating suites around the country from the comfort of their home or office."
According to a recent interview by HackerNoon's Andrew Rossow, the company also signed an agreement with the University of South Florida Health back in March, to test the efficacy of Medoptic's technology, while simultaneously teaching it to USFH students.
"I've realized throughout life, anytime everybody is watching the same moment in time — like 9/11, Pearl Harbor, the 2008 crisis — every eyeball in the world is on that moment," Maltais said. "When that happens, change happens."
The technology captures multiple video feeds including a stereoscopic 3D video, encodes the feeds, and remotely transmits the videos to a VR headset in under 500 milliseconds so remote surgeons can observe, communicate and interact as if they were physically present. Medoptic uses a proprietary algorithm fish-eye correction that simplifies and reduces the computation load on the GPU by almost 25%, providing high-quality access to unique situations, at a fraction of the bandwidth that is currently required to deliver high-quality content.
By changing the way surgeons train and connect, Immertec is promoting a world where all people have access to the highest standard of care regardless of race, physical location, economic status, or nationality.