Medicare For All: Everything You Need To Know
Liberal hopefuls fighting to become the Democratic Party's 2020 presidential nominee stand united in their call for accessible, cheap and universal healthcare. The goal is a shared dream but how to get there, especially how to fund this grand dream, continues to remain an intractable problem.
"Medicare for all" fulfills the long-held dream of affordable healthcare for all Americans. A noble ideal to aspire for and especially popular among Democrats and Independents, Medicare for all is being stoutly opposed by Republicans on the grounds it will skyrocket the fiscal deficit.
Medicare for all has long been championed by Sen. Bernie Sanders (D-VT) and forms the basis for an almost similar national plan crafted by another Democrat presidential hopeful, Sen. Elizabeth Warren (D-MA).
Sen. Sanders' Medicare for All plan will establish a single national health insurance plan for every American. This plan will be managed and paid for by the federal government.
Medicare for All will eliminate many of the health insurance costs Americans now pay. These costs include monthly premiums and copayments made when a person goes to the doctor's office or hospital. Also to be removed will be deductibles, or the amount a person pays before insurance coverage is applied.
Under Sen. Sanders' Medicare for All plan, all Americans will have coverage for comprehensive healthcare services. These services consist of doctor visits, hospital stays, emergency room visits, substance use disorder treatment, dental, vision, and mental health services, long-term care and reproductive health care. Prescription drug cost sharing will be capped at $200 annually depending upon income.
Taking into account all these features, Medicare for All will be more generous than the existing Medicare program.
Medicare requires people to pay a monthly premium for doctor visits, a premium for a separate drug coverage plan, a deductible for hospital stays and costs for skilled nursing (such as physical therapy) after 100 days.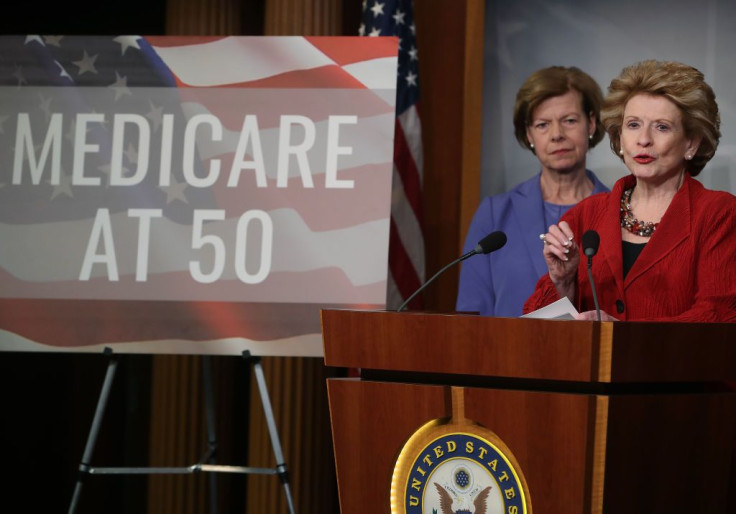 On the other hand, doesn't pay for long-term care. In 2016, those out-of-pocket costs averaged $5,460 for Medicare beneficiaries annually, according to the Kaiser Family Foundation.
"It (Medicare for all) would improve the generosity of health coverage," Charles Blahous, senior research strategist at the Mercatus Center at George Mason University and a former economic adviser for president George W. Bush, contended.
Medicare for All builds on Medicare, the popular national health insurance program for Americans 65 and older and for disabled younger people. Medicare also covers people with end-stage renal disease and amyotrophic lateral sclerosis (ALS or Lou Gehrig's disease).
Medicare currently covers half the healthcare expenses of those enrolled. In 2018, Medicare provided health insurance for some 60 million individuals. This total consisted of 52 million people aged 65 and older and about 8 million younger people.
Medicare will be transferred to new system under Sen. Sanders' Medicare for All plan. Also to be replaced by this new system are all other health insurance plans.
To be absorbed into Medicare for All will be Medicaid (which provides free health insurance to 74 million low-income and disabled people), the Children's Health Insurance Plan (CHIP) that covers uninsured children in families with incomes that are modest but too high to qualify for Medicaid, employer-sponsored health insurance and individual health insurance plans.
Medicaid is a federal and state program that helps with medical costs for some people with limited income and resources. It's the largest source of funding for medical and health-related services for low income people in the U.S.
Under Sen. Sanders' Medicare for All plan, people will receive a "Universal Medicare" card. There will be no separate health plans such as Medicare Advantage plans managed by private insurers.
Sen. Sanders' Medicare for All won't affect the Veterans' Administration or Indian Health Service. It will, however, abolish TRICARE, the health care program for the military. The health care program of the United States Department of Defense Military Health System, TRICARE, provides civilian health benefits for U.S. Armed Forces military personnel, military retirees and their dependents, including some members of the Reserve Component.
"The country would end up with one health system," noted Donald Berwick, president emeritus of the Boston-based nonprofit Institute for Healthcare Improvement and a supporter of Medicare for All.
Sen. Sanders' Medicare for All will cost anywhere from $20.5 trillion to $39 trillion over 10 years in additional federal spending. To fund the plan, Sen. Sanders proposed several potential options: a 4 percent tax on employees (exempting the first $29,000 for a family of four) and a 7.5 percent tax on employers (exempting the first $2 million in payroll). He also proposed a tax on "extreme" wealth, boosting estate taxes and increasing the marginal tax rate for those making more than $10 million.
Published by Medicaldaily.com