Medication Errors, Adverse Drug Events Occur In Nearly Half Of All Hospital Surgeries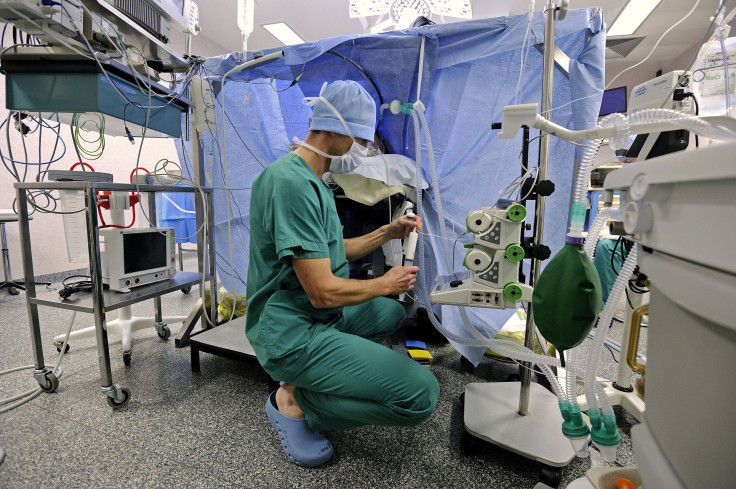 There's a good chance that your next surgery may come with a dose of human error.
That's the verdict handed down by an extensive study presented Sunday at the Anesthesiology 2015 conference. After observing more than 275 operations performed at Massachusetts General Hospital (MGH) for a period of eight months, the study authors calculated that nearly half (124) contained at least one example of medication error or adverse drug event in the time immediately before, during, or after a surgical procedure, also known as the perioperative period. Worse still, 80 percent were preventable.
"We found that just over one in 20 perioperative medication administrations resulted in a medication error or an adverse drug event," said lead author Dr. Karen C. Nanji in a statement. "Given that Mass. General is a national leader in patient safety and had already implemented approaches to improve safety in the operating room, perioperative medication error rates are probably at least as high at many other hospitals." Dr. Nanji works in the Department of Anesthesia, Critical Care & Pain Medicine at MGH.
Her team of four shadowed the hospital staff of 277 randomly selected procedures from November 2013 to June 2014, either directly marking down errors as they happened or tallying them up later through analyzing patients' medical charts. In total, they tracked down 3,671 different administrations of medication, finding 153 medication errors and 91 adverse drug events, the latter defined as an injury occurring at the same time a drug was given to a patient.
Though about one-fifth of these errors amounted to nothing significantly harmful, another third led to an adverse drug event, and the remainder had the potential to cause harm. Less than 2 percent of the errors (3) were deemed potentially life-threatening, but thankfully, the authors didn't observe any fatalities. The most common mistakes involved incorrect dosages and mix-ups with labeling. As might be expected, they became more likely to happen the longer or more complex the operation was.
The authors were quick to place their findings in a broader context.
"While the frequency of errors and adverse events is much higher than has previously been reported in perioperative settings, it is actually in line with rates found in inpatient wards and outpatient clinics, where error rates have been systematically measured for many years," Nanji said. "We definitely have room for improvement in preventing perioperative medication errors, and now that we understand the types of errors that are being made and their frequencies, we can begin to develop targeted strategies to prevent them."
Some of these pre-existing strategies include an electronic system for documenting and managing medications, patients' vital signs and their level of anesthesia in the operating room. "[O]ur next step will be to design more comprehensive decision support to further reduce the incidence of errors in the perioperative setting, something that I suspect the MGH will be one of the first centers to have in place," Nanji went on to say.
Their study will be published online in the journal Anesthesiology.
Source: Nanji, Shaikh S, Paatel A, et al. Evaluation of Perioperative Medication Errors and Adverse Drug Events. Anesthesiology. 2015.
Published by Medicaldaily.com