Meditation Methods: What Is Orgasmic Meditation And How Can It Help Improve Your Sex Life? [VIDEO]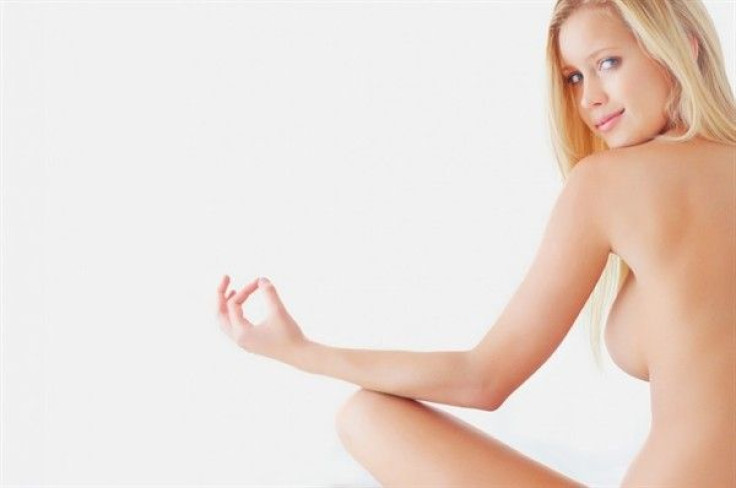 The female orgasm is a sensation that many people find complex and perplexing; approximately one in 10 women never reach an orgasm. However, that's not the case for actress Karen Lorre, who claims to have experienced 11 orgasms in one day using the "OM" or the orgasmic meditation method.
"I was already in a place of bliss, I had been doing sit down meditation for 20 years but it opened up my ability to sense more and more subtle things and my appreciation for men," said Lorre, who had originally been skeptic about this type of mediation.
Orgasmic Meditation, or "Oming" as it is also known, is a "slow sex movement" described by long-time practitioner and founder of a well-notated orgasmic meditation centers, OneTaste, Nicole Daedone.
"The idea, similar to Buddhist Tantric sex, is to extend the sensory peak," Daedone said.
Like conventional meditation, OM affects the same parts of the brain. "The same parts of the brain that are activated during deep meditative states get activated during orgasm," said Dr. Pooja Lakshmin, an associate researcher at a Rutgers University lab run by Dr. Barry Komisaruk.
Dr. Lakshmin also believes that the way in which men and women view the female orgasm is very limited; the actual mechanics of how the female body works during climax is not completely understood. She has been studying both female and male orgasms since she joined the Rutgers lab last year.
Daedone started her OneTaste centers after having her own tantric experience at a friend's party. "The experience that I had was everything that I had in sitting medication; cosmic connection, bliss, all of those things. [With this] I had the most profound human connection that I had ever experienced," said Daedone.
The main purpose of slow sex isn't just about the physical act of sex, but also the emotional and spiritual. Many practitioners describe the act as, "a heady buzz, mixed with equal parts wooziness and intensity of focus."
Eli Block, one of the OM meditation coaches, says he teaches men to "stroke for their own pleasure;" he also educates both men and women on how to connect themselves with simple touches.
The goal for Oming is not to achieve an orgasm, but for both participants to share a deeply profound experience.
"I understand it seems weird before you try it," says Daedone, "But once you do, it's like, oh, this makes sense. Thirty years ago, yoga was also seen as weird. I think 30 years from now, OMing will be as common and accepted as yoga."
OneTaste has over 10 locations worldwide, their first location was esatblished in San Francisco, CA. Oming classes can either be in a group setting, private classes, and coaching classes, The next convention is this weekend at The Orgasmic Meditation Experience in San Francisco from August 9 to 11th.
Published by Medicaldaily.com