Mediterranean Diet Helps Prevent Cognitive Decline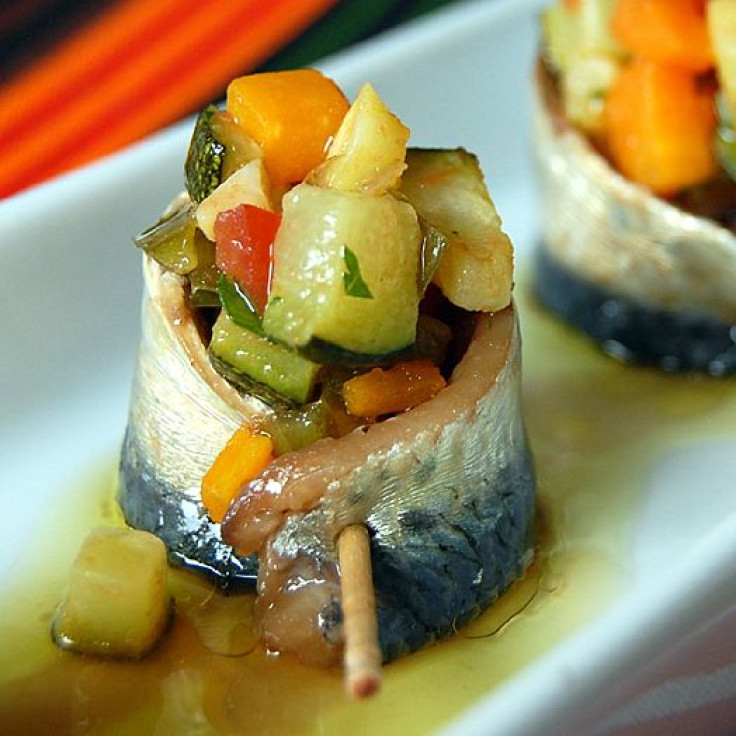 The Mediterranean diet, which is low in fat and high in omega-3s, appeared to improve mental functioning in older people, according to research published online Tuesday in the Journal of Neurology Neurosurgery and Psychiatry.
Researchers from the University of Navarra in Spain followed 522 men and women ages 55-80 who were free of cardiovascular disease, but were considered high risk because of underlying conditions. Participants had type 2 diabetes or three of the following: hypertension, unfavorable blood-fat profile, a smoking addiction, and a family history of vascular disease.
The men and women were part of a larger trial investigating strategies to prevent cardiovascular disease. Participants were randomly assigned to either try a Mediterranean diet with added olive oil, a Mediterranean diet with added mixed nuts, or to a control group, receiving typical advice to eat low-fat diet to prevent heart attack and stroke.
Characterized by the generous use of olive oil as a main fat, the Mediterranean diet features fruits, nuts, vegetables and pulses, as well as moderate consumption fish and seafood with a small amount of dairy and red meat. Red wine in moderation, too, is part of the diet.
After an average of 6.5 years with regular clinical check-ups, the study participants were tested for mental decline using the Mini-Mental State Exam and clock-drawing test, which measures higher brain functions such as orientation, memory, language, as well as visuospatial and visuoconstrution abilities. The tests also assessed working memory, attention, and abstract thinking.
By the end of the study, 60 of the men and women had developed mild mental impairment, 18 of whom were on the Mediterranean with added olive oil diet, 12 on the Mediterranean with added nuts diet, and 23 on the low-fat control diet. Among the study population, another 35 people had developed dementia, 12 of whom were on the added olive oil diet, 6 on the added nut diet, and 17 on the low-fat control diet.
On average, people scored much better on cognitive tests when consuming a Mediterranean diet with either added olive oil or nuts, compared to those on the low-fat regimen. The findings held true even when considering such other factors as age, family history of dementia or mental impairment, exercise, vascular risk factors, energy intake, and depression.
Though small, the study was the first long-term examination supporting the efficacy of a Mediterranean diet on preventing cognitive decline, and further adds to the literature suggesting that diet greatly protects the functioning of the aging brain.
Recipes for the Mediterranean diet may be found online.
Source: Miguel A. Martinez-Gonzalez, Department of Preventive Medicine and Public Health, Faculty of Medicine, University of Navarra, Navarra, Spain. Mediterranean diet improves cognition@ the PREDIMED-NAVARRA randomised trial. Journal of Neurology Neurosurgery and Psychiatry. 2013.
Published by Medicaldaily.com