Mediterranean Diet, Interval Training Exercises For The Obese May Increase Lifespan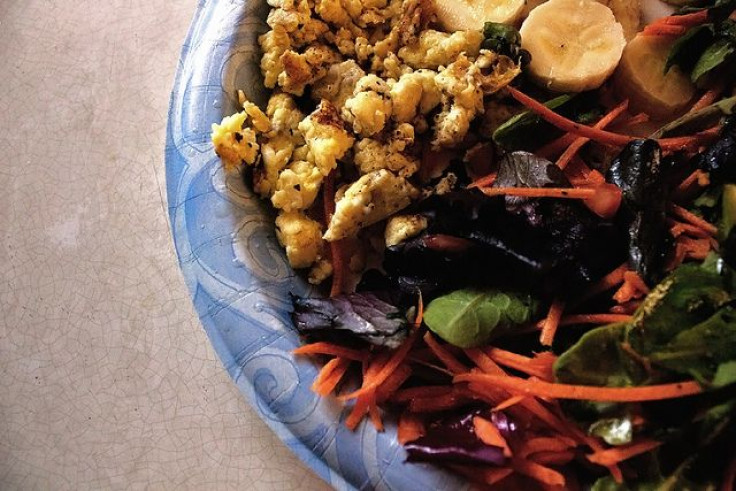 A Mediterranean diet and proper exercise may lead to longer lifespans among the clinically obese, according to a new study. Researchers from the Montreal Heart Institute (MIH) in Canada have determined that high-intensity interval training combined with a diet rich in beans, nuts, grains, and legumes may results in a significant reduction in the cardiovascular health risks associated with abdominal obesity. The findings add to the growing body of evidence that a healthy heart is the key to a longer life.
The study, which was announced at the Canadian Cardiovascular Congress, sought to evaluate how a Mediterranean diet and physical exercise influence the typical risk factors attending a body mass index (BMI) exceeding 30. While both fitness and dieting have been explored independently in similar capacities in the past, the new study examined whether a combination of the two would augment their respective health benefits. According to Mattheu Gayda, co-author and physiologist at the MIH, the improvement was dramatic.
"Each of these lifestyle interventions alone is known to have an impact, but no one has studied them together in a longer term," he said in a press release. "Our results show that the combination of the two interventions supersized the benefits to heart health."
To assess the benefits of a Mediterranean diet in combination with interval training, the researchers enrolled a group of abdominally obese people in an experiment. The participants underwent high-intensity interval training two to three times a week while receiving continuous nutritional counseling. Nine months later, the average participant displayed remarkable results.
According to the researchers, the improved cardiovascular fitness lead to an entire spectrum of health benefits, including reductions in waist circumference, cholesterol, blood pressure, weight, and BMI. In addition, the participants showed a dramatic improvement in muscle endurance and exercise capacity. "What is striking is not only the positive early results, which can be common when motivation is high, but the fact that participants kept improving into a second year," said co-author Anil Nigam, a preventive cardiologist at MIH.
The Mediterranean diet has been tied to numerous health benefits in previous nutrition research. According to the Mayo Clinic, the diet relies on fruit, vegetables, beans, legumes, and nuts as the foundation of every meal. In addition, the diet emphasizes:
Eating primarily plant-based foods, such as fruits and vegetables, whole grains, legumes and nuts
Replacing butter with healthy fats, such as olive oil
Using herbs and spices instead of salt to flavor foods
Limiting red meat to no more than a few times a month
Eating fish and poultry at least twice a week
Published by Medicaldaily.com